It has long been rumored that Apple will release a larger 12.9-inch iPad Pro sometime this year with a resolution of 2732×2048 pixels. This would of course be targeted at the professional audience, hence its name.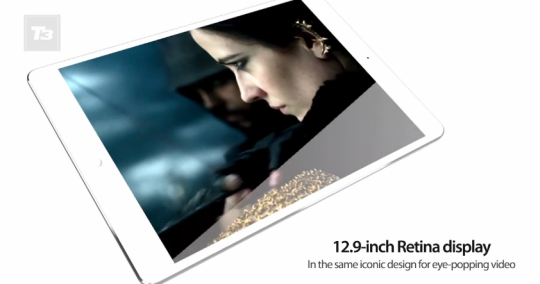 According to a recent report from DigiTimes, however, Apple has put the iPad Pro plans on hold.
Most of the large-size tablet projects face difficulties because of lack of support from related platform developers and ecosystems. Apple has also been said to shelved its large-size tablet project.
At this point in time it isn't clear whether the project is totally shelved or if it's been simply put on hold. Lack of developer support doesn't seem like it would be an issue which Apple would shelve a project over when you consider the support from the developer community it has had in the past for all new device form factors.
It was also stated Samsung's 12.2 inch Galaxy Note Pro, which was launched earlier this year, hasn't succeeded despite several enterprise focused features, because of "weaker price/performance ratio compared to notebooks of the similar price range."
DigiTimes has a hit or miss track record so take this with a grain of salt, but it looks like the iPad Pro is on the back burners.