New numbers from Strategy Analytics, via Electronista, prove that Apple is still the king of the tablet heap, at least for now. People are still buying two iPads for every one Android tablet, despite Android tablet sales almost doubling since last quarter. iPad sales are flying high off the release of the third generation of the tablet, which launched very late in the first quarter in most regions.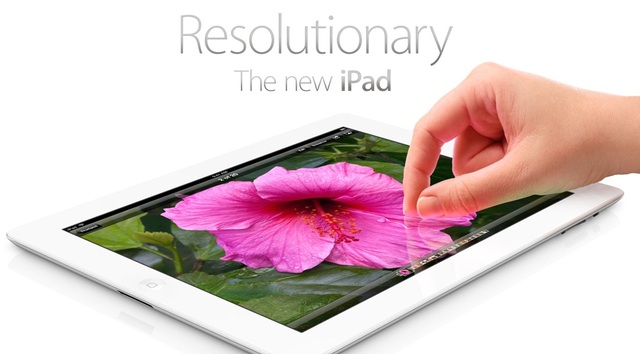 Global sales of the iPad increased from 9.3 million to a huge 17 million, keeping well ahead of all Android tablets combined; Android managed sales of 7.3 million this quarter, up from just 4.4 million last quarter. Overall, tablet sales in general are way up, selling 67% more in total than this quarter last year.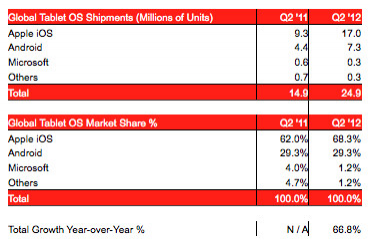 With the new numbers in, the market shares for the respective tablet OSs come in at:
iOS: 68.3% (up from 62.0% in Q1)
Android: 29.3% (exactly the same as Q1)
Microsoft: 1.2% (way down from 4.o% in Q1)
Other: 1.2% (down from 4.7% in Q1)
Microsoft won't be sweating these numbers, though, as they're getting ready to launch their own tablet later this year. With the release of the Windows 8-equipped Surface, Microsoft is sure to take back a healthy chunk of the tablet market. Apple will also remain hard to topple, however, with the rumored released of the iPad Mini sure to drive sales later in the year.