An iPad Mini And Updated iPad Coming Shortly After The Next-Generation iPhone
An analyst from KGI securities named Ming-Chi Kuo, who has a history of accurately predicting Apple product announcements, has some new predictions today. In addition to the new iPod Touch and iPod Nano that should be coming soon, Kuo also predicts some news on the iPad front.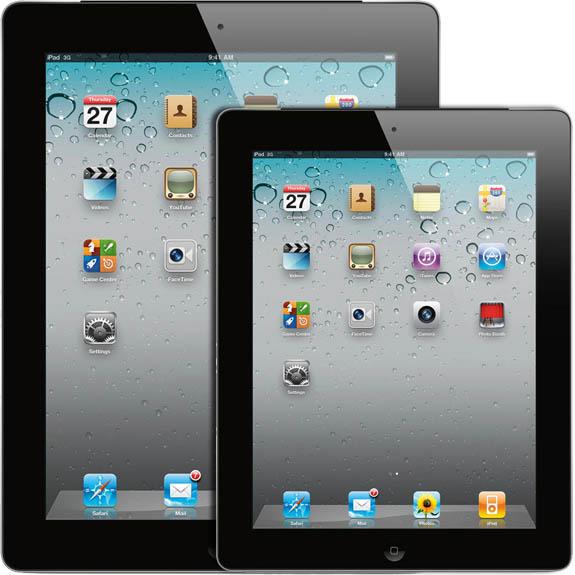 After the new iPhone is released (which Kuo says will happen in September, lining up with other rumors we've heard) the iPad Mini should be hot on its heels. He predicts the iPhone will see only a modest sales increase when the new version comes out, which sounds like crazy talk to us, if we're honest. He also predicts 1.8 million iPad Mini sales before the ends of the third quarter, with a massive 13 million units moving in the fourth quarter. All that Christmas shopping will be enough to propel the iPad Mini past its bigger sibling, if Kuo's predictions hold true.
Also of interest is Kuo's prediction that a hardware update for the big iPad will be coming alongside the Mini. The update should be largely invisible to consumers, but will lower productions costs and help with heat dissipation. Kuo says in his report, as quoted by MacRumors: "The modified New iPad shares the same exterior as the original model, but contains modifications to correct its thermal dissipation problem and lower-cost components."
It's shaping up to be an exciting holiday season for Apple fans, with updates coming to almost their entire iDevice lineup (except the poor, venerable iPod Classic.)
Make sure you stay subscribed through our social media feeds, so that you never miss a beat, by liking us on Facebook, following us on Twitter and joining our circle on Google+.
Hey, you! Join the iJailbreak Insider for weekly newsletters, Jailbreak alerts, contests and more. (No spam, we promise)