Leaked Photos Of New iPad Mini Rear Shell Show Less Tapered Design, Claims To Be Legitimate
Apple has already confirmed about the iPhone 5 announcement on September 12th, you know, by sending out invitations with the shadow of a huge '5′ on it. What they haven't confirmed, is the iPad Mini announcement date. I mean, we know it's coming, with all the parts and photos leaking out every other day, but we're not sure when. According to various rumors and reports, Apple may announce the iPad Mini in the month of October. Today, there's more new iPad Mini parts that have surfaced on the Internet, that show a less tapered rear-shell design, the smaller 9-pin dock connector and other ports.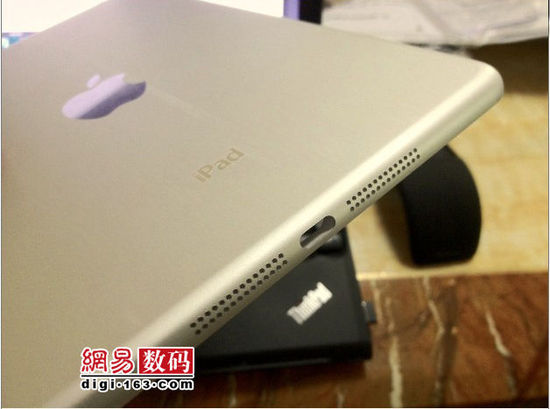 Coming straight from the mainland China, these new photos show good details of the interior and exterior of the supposed iPad Mini rear shell. Chinese website NetEase has what they claim as an actual iPad Mini rear shell leaked by an OEM in Shenzhen, China. The shell happens to be for the WiFi version as there's no cutout for a SIM card slot, but you can clearly see the rear camera hole, smaller dock connector cutout and the interior lip where the screen would go.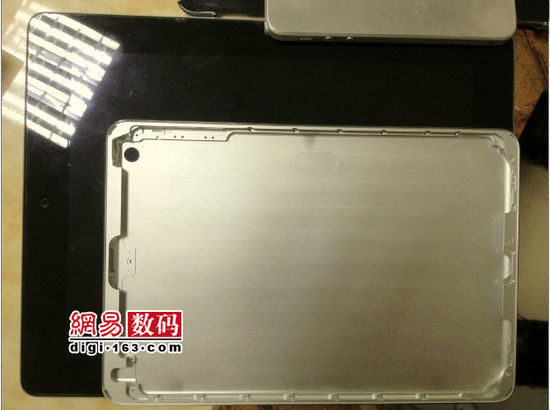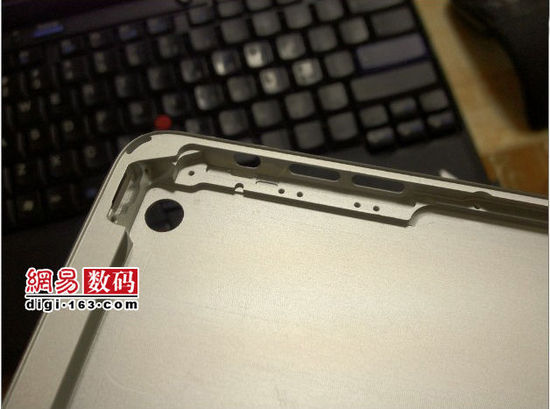 Another thing you may have noticed, the tapering on the rear shell is more rounded than the current gen iPad. A new design, possibly? Well, that's all we can tell from these photos and we can't even be sure if they're real. One thing we know for sure, is that the iPad Mini will have a 7.85-inch display, have no Retina display and will be thinner than the current gen iPad. Apple may or may not announce the iPad Mini during its iPhone 5 reveal next week, only time will tell. What do you think?
Make sure you stay subscribed through our social media feeds, so that you never miss a beat, by liking us on Facebook, following us on Twitter and joining our circle on Google+.
Hey, you! Join the iJailbreak Insider for weekly newsletters, Jailbreak alerts, contests and more. (No spam, we promise)