For the longest time it was believed that Apple would hold an event on September 12th to unveil the next-generation iPhone and also the largely rumoured iPad Mini. Now it looks like this is less likely to happen, and instead Apple will schedule two events to reveal each product – the iPhone 5 in September and the iPad Mini in October.
There is a lot of logic behind this thinking, and it started with John Gruber who explained on his blog why Apple wouldn't reveal both the iPhone 5 and iPad Mini in one event. His main argument was why would Apple unveil two major products at the same time, when this would without a doubt dilute the amount of publicity they would get.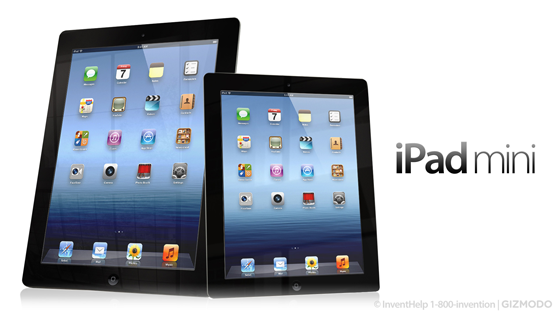 Today AllThingsD has also chimed in stating that their sources have told them it is not just rumoured, but confirmed Apple will hold a separate event to reveal the iPad Mini sometime in October.
As it turns out, sources said, it more than makes sense — it's so.

With a new iPhone and a new, diminutive iPad in the pipeline, Apple has two opportunities to commandeer the tech news cycle ahead of the annual holiday shopping binge and it's going to take them both.

So, expect two Apple events to be announced in the days and weeks ahead with Apple's two biggest hardware announcements of the year to follow.
The iPad Mini is expected to essentially be a larger iPod Touch, with skinnier side bezels and nearly an 8-inch screen. With this product Apple hopes to fill the gaps of those looking for a "mini" tablet that is more portable than the iPad.
September is just around the corner and we can be sure to expect invitations to soon be shipping. We will keep you updated when more information is available. Until that time please stay tuned and leave any further thoughts in the comments section.