iPad Mini Has Lowest Profit Margins Of Any Current Apple Product, Says Tim Cook
After the big quarterly earnings report from Apple this afternoon, a bunch of interesting tidbits of information have come out. One such tidbit is the fact that Tim Cook says the iPad Mini has a lower profit margin than any other Apple product. Presumably he means Apple products that are being sold right now, rather than any Apple product ever, but it's an interesting remark nonetheless.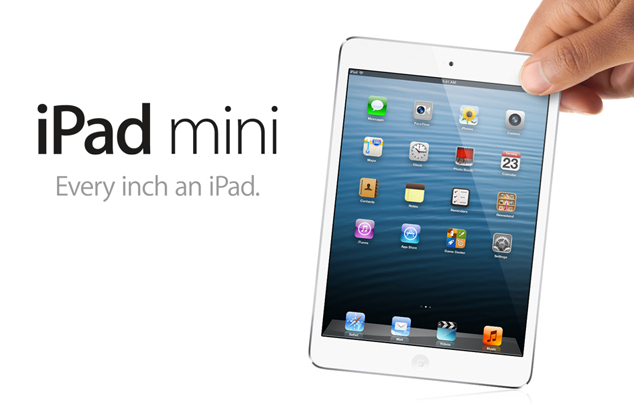 A report earlier today from Digitimes says that the reason for this may be the iPad Mini's screen, which has been facing production issues. The display panel in the iPad Mini uses a new touchscreen technology called GF2, and the companies that are making those screens for Apple are facing lower than expected yields of finished displays. This is driving the production cost up, and in turn driving Apple's cost to buy the displays up. Digitimes' sources say that the iPad Mini screen is only costing $5 less than the full-size iPad screen!
There's likely other reasons for the iPad Mini's smaller profit margins, like the substantial cost of the new Lightning connector, but Apple is undoubtedly still making a big chunk of cash off the iPad Mini. Saying that it has the smallest margins of any Apple product is like calling someone the poorest oil baron in the world, after all.
Make sure you stay subscribed through our social media feeds, so that you never miss a beat, by liking us on Facebook, following us on Twitter and joining our circle on Google+.
Hey, you! Join the iJailbreak Insider for weekly newsletters, Jailbreak alerts, contests and more. (No spam, we promise)