The iPad Mini went on sale yesterday and in just over 24 hours, @Chpwn and @Phoenixdev have Jailbroken it! The news comes from @MuscleNerd who tweeted only moments ago a screenshot (that you can see below) of the "failbreak" in action on the iPad Mini.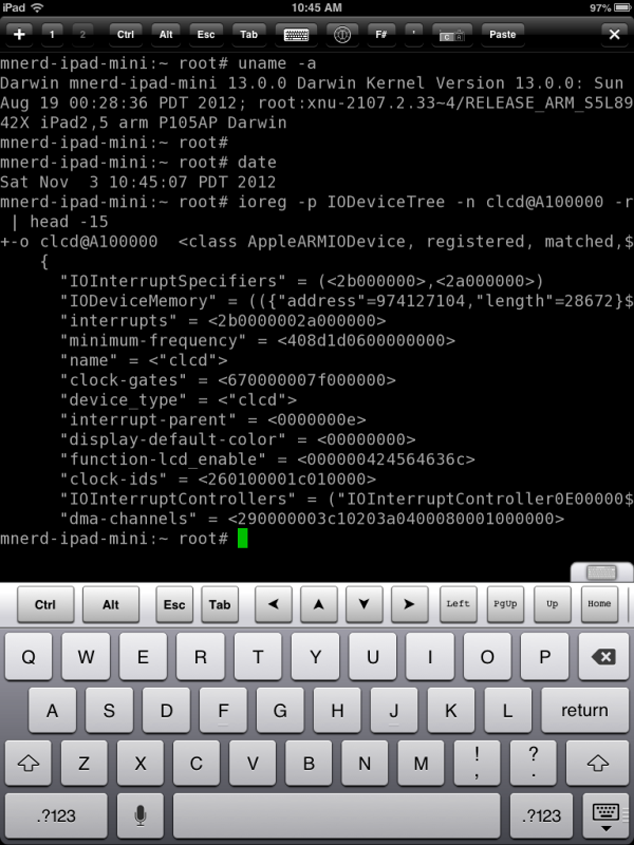 The reason why it is being referred to by MuscleNerd as a "Failbreak" is because at this point and time it requires a developer account. Furthermore, generally when a Jailbreak is considered a "Failbreak" it means it relies on copyrighted files from Apple that cannot not be publicly distributed under a Jailbreak tool like RedSn0w. Even if you had a developer account, and access to the files needed to perform the Failbreak, the process is difficult and would be above most of us.
The iPhone 5 was also Jailbroken within hours after its release by Chpwn, but again this was only a "Failbreak." Regardless, it is nice to see that new Apple devices are being Jailbroken so fast, and last we heard various developers were making good progress on a publicly releasable iOS 6 Untethered Jailbreak for all devices. Stay tuned and we will let you guys know when we hear more on the iPad Mini Jailbreak.