The iPad Mini is Apple's answer to competition such as the Nexus 7, Kindle Fire HD etc. It isn't just a bigger iPod Touch or a smaller iPad, it's more than that. During last night's Late Night Show with Jimmy Kimmel, a new iPad Mini commercial was previewed, something that Apple would never come up with.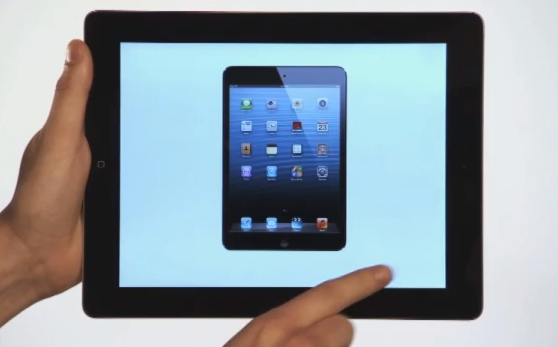 The iPad Mini commercial shown during the show is hysterical and quite true. I'm not going to spoil it for you, so watch the video below.
Isn't that actually true? Well, in a way. It all started with the iPod. Everything after is just part of the iPod evolution. The iPad Mini can be considered as a bigger iPod Touch that cannot be used to make calls. The iPhone 5 is indeed an advanced iPod Touch that can make calls. What do you think?