A certain Car enthusiast, as reported by 9to5mac, went ahead and installed a brand new iPad Mini in the dashboard of his 2012 Toyota Corolla. Now, this is what a 7-inch tablets real purpose is. Instead of spending loads of money on a car stereo, just get the iPad Mini and use that instead.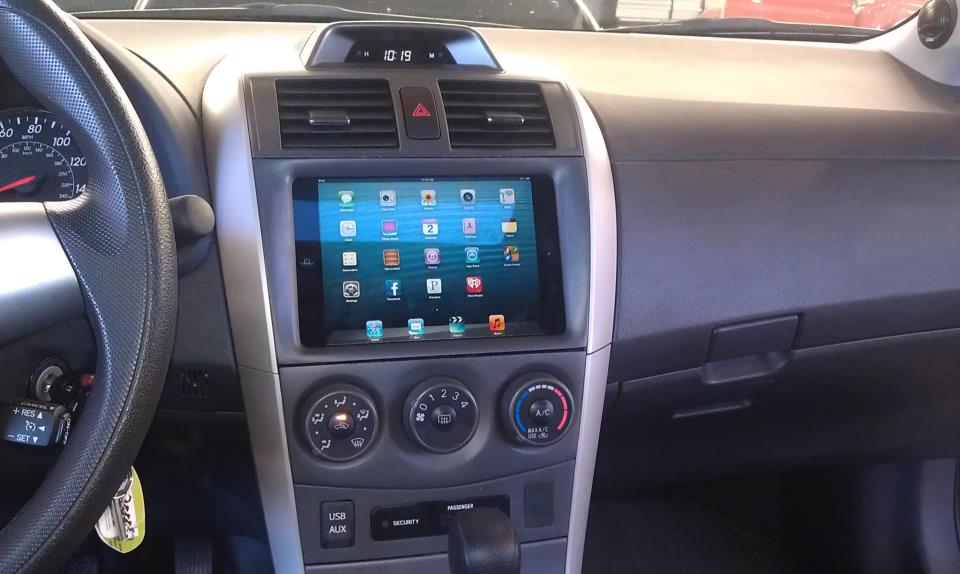 Soundwaves of Tampa designed a custom enclosure on the dashboard of a 2012 Corolla to fit the iPad Mini. The iPad Mini can be removed from the dashboard without any hassle, if you want to use it for other purposes. Since the iPad Mini is currently available in Wi-Fi only, a hotspot was used to connect to the internet and run Pandora, Facebook etc. It's connected to the car's audio system to play music and videos. Watch the demonstration below. 
This is a great idea. Once the LTE iPad Mini is out, you could just slide in your device in the car's dashboard and use it as a GPS device, Audio system and to watch video. Soundwaves of Tampa should build this custom enclosures for more cars. Would you like to use your iPad Mini in your car's dashboard?
The shop is located in Tampa, Florida, so if you happen to live nearby, you can ask them to get one installed in your car as well.