Apple's iPad Mini went on sale yesterday at various Apple retail stores around the world. There weren't huge lines for the iPad Mini, but most stores did run out of stock in a few hours. Following the launch of the iPad Mini, Apple has posted a new ad titled 'Piano' to its YouTube page.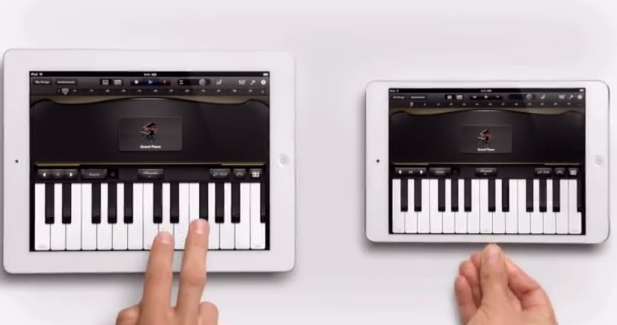 This isn't a new ad, and you may have already seen it during the iPad Mini announcement or when it was uploaded to Apple's website. The ad showcases how the new iPad Mini can do everything that the full-sized iPad can with the example of GarageBand and the popular piano duet Heart and Soul. The ad kicks off with the larger iPad starting the song, then the iPad Mini plays the other half. Watch it below.
Pretty cool. Last month, Conan O'Brien had mocked the very same ad, stating that all Apple wants you to do is spend your money and buy the new iPad Mini.
Did you get the new iPad Mini? First reviews of the iPad Mini suggest that it is a very impressive tablet, recent drop tests showed that it is well built as well.