The iPad Air is now available to order and those that don't want to venture into the real world can of course order one from Apple's online store as well while supplies last. And supplies is going fast trust me, shipping times are already starting to slip (in the United States a shipping date of November 4th is already estimated, instead of 24 hours).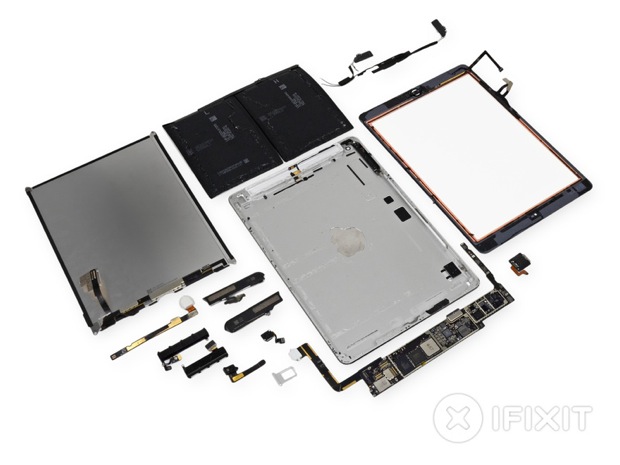 With the iPad Air going on sale, rather than Trick or Treating last night the folks over at iFixit has just given the iPad Air the teardown treatment.
The first major thing that iFixit discovered from the teardown was that the APL5698 A7 processor found within the iPad Air is slightly different from the APL0698 version of the A7 found in the iPhone 5s. At this point it isn't clear, however, what customizations Apple has done.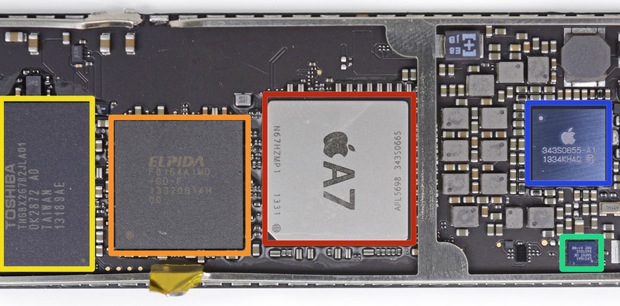 As for the battery it is a 32.9 Whr two-cell battery, which is smaller than the 43Whr three-cell battery found in the iPad 4 believe it or not. This is impressive considering Apple managed to keep the 10-hour battery life along with added performance.
In regards to the camera system the iPad Air uses a similar one to its predecessor with a 5-megapixel iSight camera and 1.2mp FaceTime camera. The microphone placement has actually changed though and is now found at the top of the tablet.
In regards to repairability iFixit only gave it a score of 2 out of 10. Mostly due to the fact that iFixit found the battery the most difficult to remove yet, but they did say other components are much easier to swap out. You can find the full teardown here.