Despite the fact that iFixit found out that the iPad Air has a much smaller battery compared to the iPad 4, Apple still claims that it has the same 10 hour battery life that users have come to love. Now it looks like we have the evidence to prove such a claim as not only does the iPad Air get 10 hours of battery life in general, but also a phenomenal 24 hours as an LTE hotspot.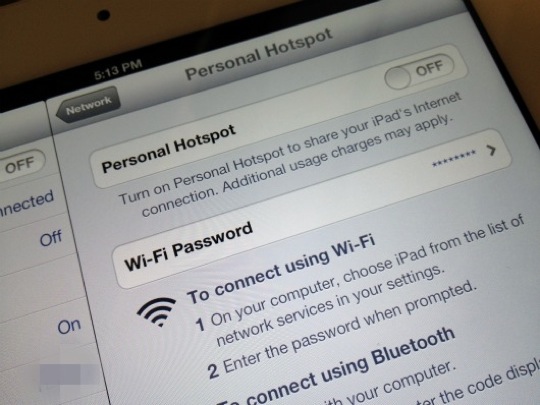 James Kendrick from ZD Net recently shared about his experience using an iPad Air as a hotspot while on the road and his findings are pretty incredible to say the least:
I regularly use the original iPad mini as a hotspot for my laptops for several hours and the battery hit on the iPad is negligible. I used the original iPad mini as a hotspot for 20 hours on one occasion due to a power outage. The mini's battery can power the tablet for around 10 hours, but twice that as a hotspot with the display off. That's a great mobile hotspot to keep devices online for long periods, especially during major events such as storms.

The 20 hour mobile hotspot service of the original iPad mini is impressive given the 16.3 watt-hour battery. That's why it's likely the iPad Air could serve as a hotspot for much longer periods due to its 32.4 watt-hour battery.

The iPad Air has a much bigger battery to power that bigger Retina Display, but when serving as a hotspot the display is turned off. That should make it possible to run as a hotspot for at least 24 hours, and perhaps much longer than that.
Those that tend to travel a lot will find this great news, especially because the iPad Air is lighter to haul around with you along with your laptop. Now the question becomes what will the iPad Mini with Retina display average to.