We heard a lot of rumors regarding the 5th generation iPad with Retina display in January and how Apple was going to totally redesign the internals of the tablet, so that it could make the form factor more similar to that of the iPad Mini. We have also seen quite a few artist renderings of how the 5th generation iPad could look.
If we are to believe what has been coming out of the rumor mill the 5th generation iPad with Retina display will be notably smaller than the 4th generation iPad, it will adopt very thin side bezels and the top and bottom side bezels will also be smaller. For those thinking smaller side bezels might mean thumb interference, think again. iOS 6 actually comes built-in with thumb detection technology that intelligently recognizes whether your thumb is simply resting on the display or whether you're intentionally interacting with it.
The release date of the 5th generation iPad has been slated for sometime in September to October, but there has also been word that it could be as early as March. In my opinion this is very unlikely however, especially considering Apple just released the 128GB 4th generation iPad.
To show you how the 5th generation iPad would look alongside Apple's current lineup that includes the iPad 4, iPad Mini and iPhone 5, MacRumors has made some great renderings that you can see below.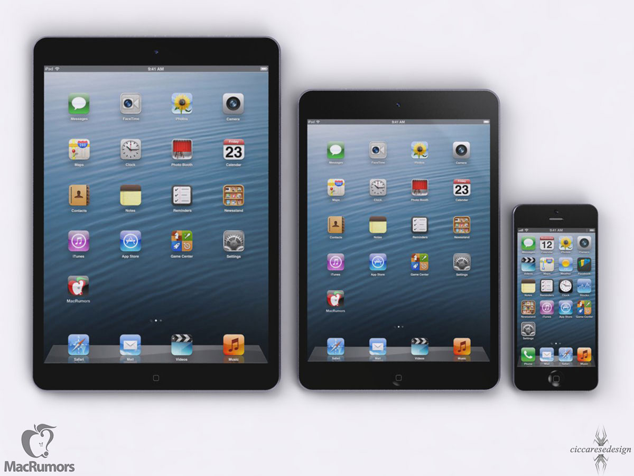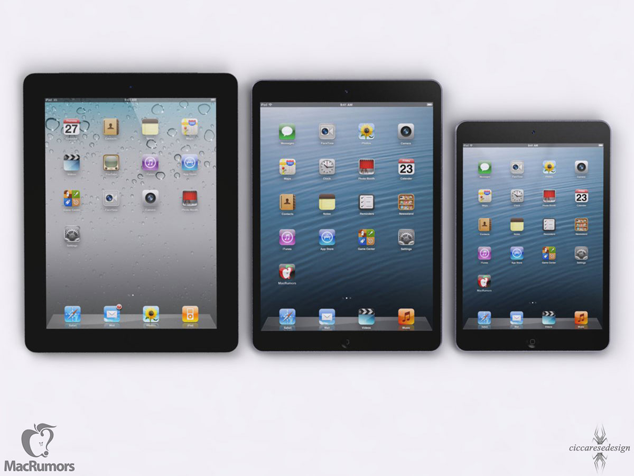 Do you think that it makes sense for Apple to reduce the size of the 4th generation iPad? Considering Apple tends to gravitate towards putting their devices on a diet I think it is highly likely. Let us know your thoughts however, in the comments section below.