While many people see Apple being the number one company for keeping their product launches a secret, one tell-time way to know is supply shortages. Apple is renowned for the supply chain management, many thanks to Tim Cook. Having shortages or constraints of current Apple products is a great sign that it will be replaced very soon. We have seen this last year prior to the iPad 2 launch, Macbook Airs, iMacs, and even Apple TVs are showing signs of shortages now. But in addition to the shortage of Apple TVs, we are now seeing a shortage and constraining of iPad 2 models. This coincides nicely with the rumored iPad 3 announcement that will be occurring near the end of February, or early March.
According to a source which is familiar with Apple's product distribution channels, the iPad 2 WiFi + 3G is constrained. Supply shortages apparently span beyond Apple's own distribution channel as major retailers are reporting out of stock status for many models of the 3G iPad 2.

While it seems like only the 3G models have been affected to this extent, the WiFi models are showing decreased inventory. Our source within the Canadian side of Best Buy reports that stock is very low, and not showing any more orders at their distribution center. This is almost too obvious that a refresh of the product line is around the corner which is rumored to have a Retina Display, quad-core processor, and improved camera optics. While there are reports that the WiFi model of the iPad 2 is not seeing the shortages that the 3G model is, this is most likely due to the reports that Apple will sell this as a cheaper competitor against tablets such as the Kindle Fire. Just as Apple did with the launch of the iPad 2, the first-generation iPad's prices were reduced.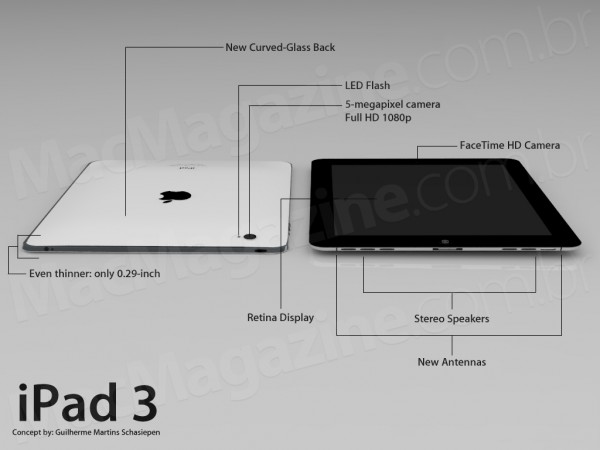 If Apple wants to keep the WiFi models around for customers interested in the iPad product line, then why clear all of the 3G models? Well with the leak of the new LTE enabled micro-SIM cards from AT&T, it could be due to LTE integration in the iPad 3. Apple may be pushing that users will have to buy the latest iPad in order to benefit from the much faster download speeds.
Do you think the iPad 2 will be undercut by the normal $100 or more to bring it closer to other competitors in the tablet market? Tell us your opinion in the comment section below.
[Via 9to5Mac]