iPad 2, iPhone 5, Apple TV News Surfaces
Engadget reports that they have the latest scoop on changes for Apple's upcoming line of products for 2011 from "reliable sources". As romours swirl about what changes will be made, here's what Engadget has to say.
iPad 2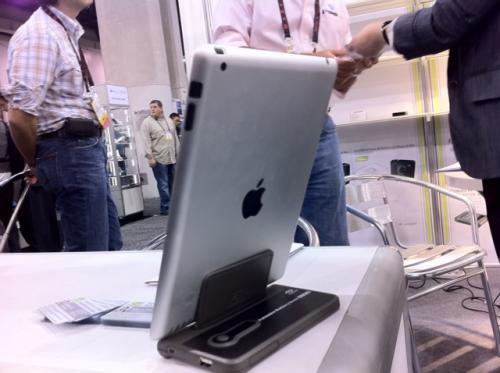 According to some, the iPad 2 was speculated to launch early this year, however Engadget thinks that April is the better bet (After all, it does line right up with Apple's beloved 12-month product cycle.) The iPad 2 will be thinner and sleeker than its predecessor, while staying at 10 inches. iPad 2 will aslo entertain a new screen technology similar to that of the iPhone 4′s Retina display, feature both a rear and front facing camera, and a SD card slot. Also, Apple will begin to move away from Infineon as its chipset maker to Qualcomm for all of its mobile devices. It's not clear if the planned chipset to be used will be based on the EV-DO / HSPA Gobi variety or an entirely new design. Presumably, the strength of the new dual-mode chipset is that it will allow both Verizon and AT&T to offer the iPad simultaneously, eliminating the need for two iPad models.
iPhone 5
*Please note*: This is NOT the planned iPhone 5 design, but rather a concept by DesignedbyItem.
The iPhone 5 is on track for a summer launch and is currently being tested by senior staff at Apple (Testing is strictly on campus. Hmm, wonder why.) The design will be yet again a total rethink, just like the changes made from the iPhone 3G[S] to the iPhone 4. No specific details have been provided. For now you can dream about the mockup provided above from DesignedbyItem. For those of you who want more speed, the iPhone 5 will also be utilizing Apple's brand new A5 processor (a Cortex A9-based, multi-core chip). The new model, like the iPad 2, will feature a Qualcomm chipset that does triples for a CDMA / GSM / UMTS baseband processor, however with no seen LTE compatibility.
Apple TV
While there's little news about the next Apple TV, sources do say that work on the second generation of its redesigned Apple TV is underway and, like the iPhone 5, will be running on the new A5 processor. The CPU is said to be blazingly fast, cranking out 1080p video "like running water." Engadget says it's likely that the A5 will make it into the iPad 2 as well, but that is yet to be confirmed.
So what features are you most looking forward to? Let us know by leaving a comment bellow. Also, what other features are you looking forward to in the next line of Apple products?
Make sure you stay subscribed through our social media feeds, so that you never miss a beat, by liking us on Facebook, following us on Twitter and joining our circle on Google+.
Hey, you! Join the iJailbreak Insider for weekly newsletters, Jailbreak alerts, contests and more. (No spam, we promise)