iJailbreak is running a giveaway with a brand new startup by the name of iOS Centric thats aim is to educate iPhone, iPod Touch and iPad owners about all the features iOS has to offer that most people are oblivious to. It is a known fact that most people who purchase an iOS device, never bother to actually fully explore all of the advanced functionality it has to offer and this isn't right.
People pay hundreds of dollars to posses one of the most advanced mobile devices on the planet, and yet they still don't know how to use it to its fullest capabilities. Considering iJailbreak's audience mainly consists of tech enthusiasts like myself, this may not apply to you, but I am sure you can think of one person at the top of your head who would benefit from a little instruction on how to use iOS in the most productive manner.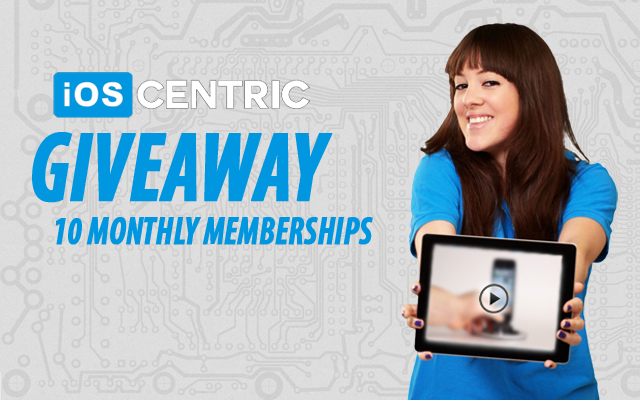 What iOS Centric offers is a video library consisting of over 100 videos that goes over basic functionality to some advanced functionality that we have even covered on our blog (such as changing carrier logos without Jailbreaking). The difference is however, iOS Centric has professionally produced (these videos using high-quality recording equipment). So, even if this is not for you, why not at least enter to win one of ten free month memberships to iOS Centric that you could give to a friend or family member (Grandma?).
Entering the contest is actually simple. Just follow the instructions below:
Send out the following tweet:
I just entered to win an @iOSCentric monthly membership! http://bit.ly/10d2cTI Follow @iJailbreak & RT to WIN!
Leave a comment with both your Facebook and Twitter username in the comments section below.
This contest will run until next Thursday (March 14th) where we will announce the winners in a followup post. The odds are pretty good this time around, and we look forward to running more promotions with iOS Centric in the future.