TUAW reports that references to two new iPad models have been discovered in the just-released iOS 5 beta: "iPad3,1″ and "iPad3,2″. Given that there are currently three iPad 2 models internally identified as "iPad2,1″ (Wi-Fi), "iPad2,2″ (GSM), and "iPad2,3″ (CDMA), the appearance of only two models in iOS 5 lends credence to rumors that the next-generation cellular-capable iPad may come as a world-mode device able to run on either CDMA or GSM networks.
The report does note, however, that these indications of new models do not always lead to new product releases, as a previously-discovered "iPhone3,2″ has yet to see the light of day following the release of the GSM (iPhone3,1) and CDMA (iPhone3,3) iPhone 4 models. The missing model may have been destined for a carrier running on a different standard such as T-Mobile's slightly-different GSM 3G network, but a deal with such a carrier may simply have fallen through.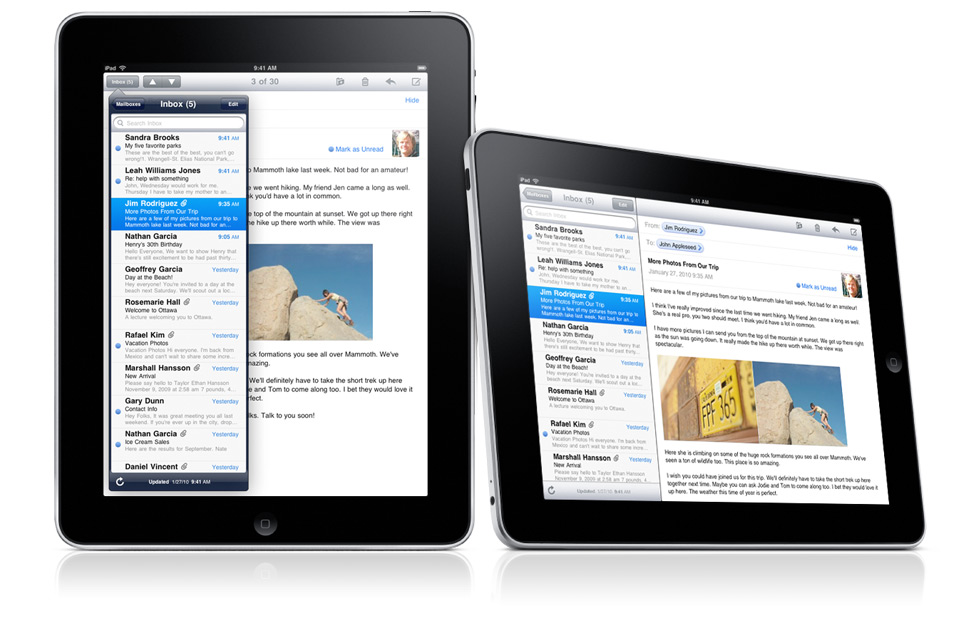 Today's report also cites the presence of "iPhone4,1″ and "iPhone4,2″ references pointing to the next-generation iPhone. These references are not new, however, as they appeared in iOS 4.3 betas as far back as early January.
Interestingly enough, these could refer to the new iPhone set to appear in September, or could just be internal testing names, but these references would indicate that a new device range could be released along with the release of iOS 5.