So iOS Beta 2 was surprisingly released late Friday night, but what was new? There was a monumental changelog accompanying the release, but how does that translate to the user in terms of user experience?
iOS Beta 1 was surprisingly stable for such an early cycle release but it wasn't without its flaws and restrictions. Let's explore what I've noticed so far.
OTA Software Update
Beta 1 & 2 were delivered using the standard method of an iTunes restore as Apple had restricted this feature with it timing out delivering an error message stating the network was too slow or unavailable.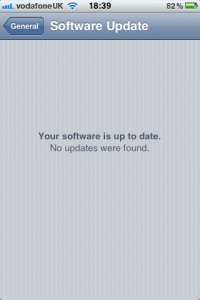 Now, the OTA update screen correctly displays there is no update available, suggesting Beta 3 may be used to test this functionality.
Lockscreen Notification
One feature of Beta 1 was the incredibly annoying locksreen notifications. This has been greatly revamped to display a nice UI for a new notification.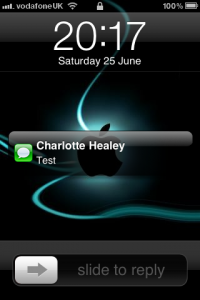 Despite this, the notification will return to the original notification position under the time/date section with an incredibly small slide to unlock icon.
iMessage
Now this one may just be me, but it seems iMessage actually works correctly.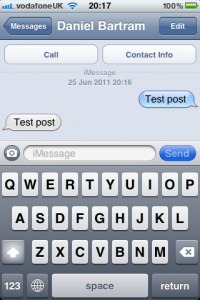 Previously it was slightly hit and miss with it not always working. Here's the proof – works fine. Be aware though, Beta 2 users cannot communicate over iMessage with Beta 1 users.
Exchange
Another annoying restriction was Gmail count only sync a maximum of 1 month with Beta 1 – thankfully this has been removed in Beta 2 and is back to the standard way of working.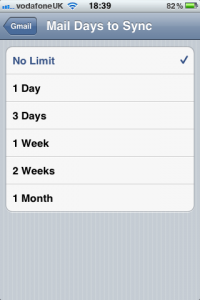 In addition, we reported that iOS 5 Beta 1 lacked certain security features for ActiveSync and therefore some exchange servers blocked it. Again, thankfully this is resolved in Beta 2.
These are the features I've come across that have stood out to me, I'm, sure there's more to be found. Let me know what I've missed in the comments below.