Whenever Apple releases a new iOS device analysts are always waiting to get their hands on the new device to see how much it actually costs Apple to manufacture it. As such, today AllThingsD is reporting that the analysts at the market research firm IHS iSuppli did a teardown of the new iPad and began estimating what it all costs to build.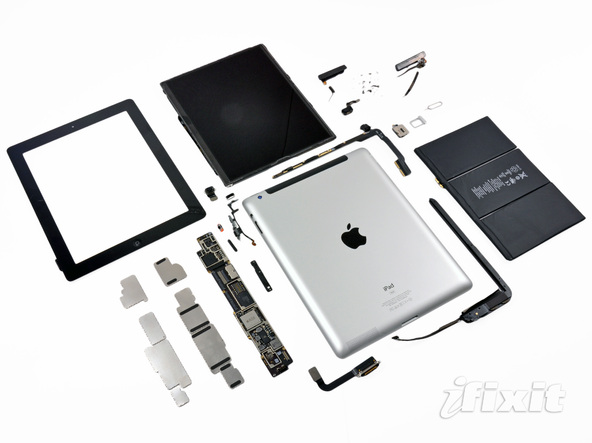 The new iPad does not see very many changes in terms of suppliers, spotting the same wireless chip makers (Qualcomm and Broadcom), gyroscope, audio codec chip etc. The screen of the new iPad, created by Samsung and possibly even Sharp Electronics, comes at a staggering price of $90 due to the millions of pixels featured in the display. And both the A5X chip and battery ended up costing Apple more for obvious reasons.
This all amounts to the 16GB Wi-Fi-only iPad costing Apple about $316 to manufacture, with a retail price set a $499. Meaning essentially Apple is making 27 percent profit off this model of the iPad, and of course even more when you begin to look at higher capacity models or 4G enabled iPads. As if you take the 4G-ready 64GB model that retails for a price of $829 and about $409 to manufacture you can see that Apple is now making 51% profit. Meaning they are expecting consumers to purchase the higher capacity models of the new iPad versus the entry 16GB model.
If you bought a new iPad, what model did you buy? Share your responses in the comments section below…