Apple gave out early review units of the newly announced iPad Mini and iPad 4th generation to certain publications such as The Verge, Engadget, CNet, TechCrunch, Loop Insight etc. The reviews of both the devices are now online, and it seems like everyone is pretty happy with the iPad Mini. The iPad 4th generation, according the reviews, isn't really that different from the 3rd generation. Both the devices will be available to general public on November 2nd. We've got a couple of paragraphs from some of those iPad Mini and iPad 4th generation reviews below, so read on.
iPad Mini Review Roundup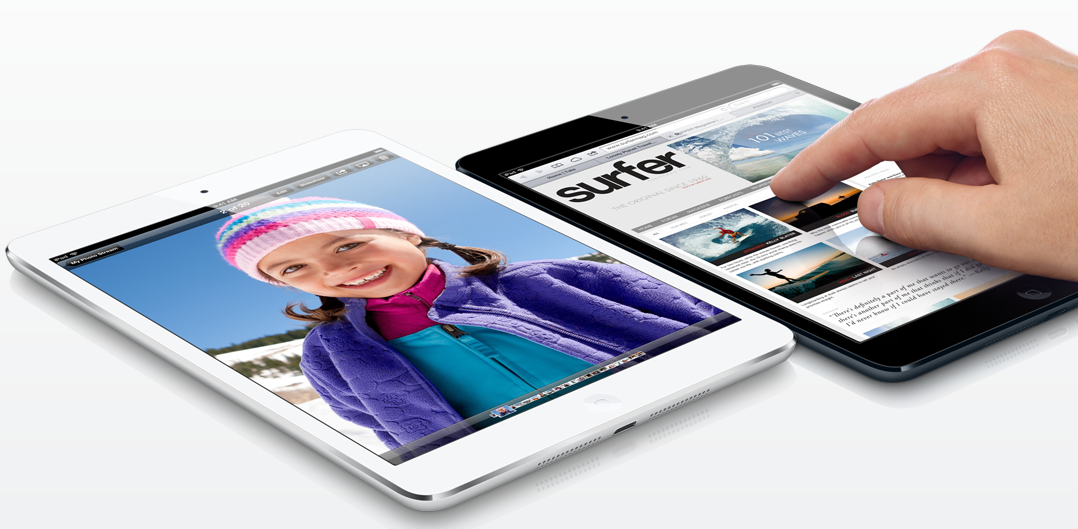 Tim Stevens from Engadget loved the iPad Mini despite it lacking a Retina-display and having a higher price point than other tablets in the similar range. He says 'This is, simply, a great tablet.' 
This isn't just an Apple tablet made to a budget. This isn't just a shrunken-down iPad. This is, in many ways, Apple's best tablet yet, an incredibly thin, remarkably light, obviously well-constructed device that offers phenomenal battery life. No, the performance doesn't match Apple's latest and yes, that display is a little lacking in resolution, but nothing else here will leave you wanting. At $329, this has a lot to offer over even Apple's more expensive tablets.
Joshua Topolsky from The Verge gave the iPad Mini a 9/10 and thinks it is beautifully constructed, is flawless and has exceptional build quality. The thin bezels do take some time to get used to. It's not the cheapest tablet, he writes, but it's the best small tablet.
The iPad mini is an excellent tablet — but it's not a very cheap one. Whether that's by design, or due to market forces beyond Apple's control, I can't say for sure. I can't think of another company that cares as much about how its products are designed and built — or one that knows how to maximize a supply chain as skillfully — so something tells me it's no accident that this tablet isn't selling for $200. It doesn't feel like Apple is racing to some lowest-price bottom — rather it seems to be trying to raise the floor.
MG Siegler from TechCrunch says that the 'iPad mini is an explosion of handheld joy'. He believes the iPad Mini will either sell 'quite well' or 'spectacularly' well.
In my mind, yes. I can easily see the iPad mini becoming what the iPod mini was to the iPod — that is, the version that takes a popular, iconic device and vastly expands its user base. Apple says they have sold 100 million iPads since the initial launch two and a half years ago. That leaves roughly 5.9 billion people on this planet without one. The iPad mini can help that.
Scott Stein from CNET believes that the iPad Mini is a perfect tablet, but at a price.
The iPad Mini's ultra-thin and light design is far more intimate and booklike than the larger iPad, and its cameras, storage capacities, optional LTE antenna, and general functionality offer a full iPad experience. The display's dimensions elegantly display larger-format magazines and apps. If you want the full, polished Apple tablet experience in a smaller package, the iPad Mini is worth the premium price. Otherwise, good alternatives are available for less money.
As most of these reviews suggest, the iPad Mini is a great tablet, probably the best 7-inch tablet around. Despite the lack of a Retina display and that high price, it will sell quite well. Judging by how fast the initial pre-order stock for the iPad Mini ran out, I too believe that it will sell quite well. The only negatives in all these reviews were the lack of Retina display and high price, but even that isn't really a problem.
iPad 4th Generation Review Roundup
Now, the iPad 4th generation is just an update to the iPad 3rd generation, wherein it gets a faster A6X processor, new Lightning connector, global LTE and improved battery life.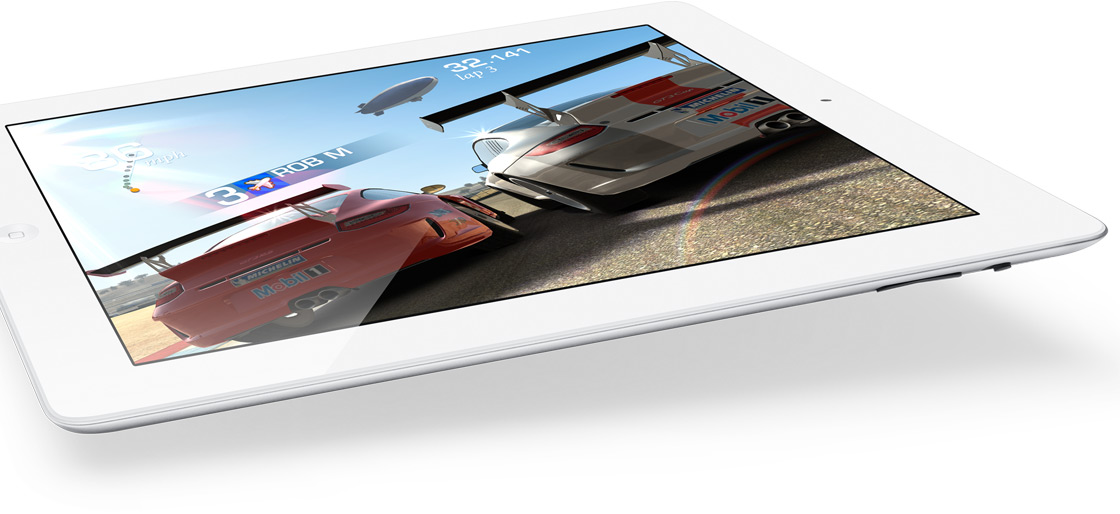 Engadget's Tim Stevens notes that the new iPad 4th generation is the best 10-inch tablet in the market.
Twice as fast, better battery life, same cost. What more do we need to say? The new iPad is a hit on all fronts — but it of course won't be received that way by all. Those who just made the investment in an old, new iPad are likely going to feel a bit burned, and we feel for you. Meanwhile, those still voicing their dissatisfaction with the Lightning connector will surely lament its presence here, but to you folks we say the world is moving on and now is as good a time as any to jump on board.
According to The Loop's Jim Dalrymple:
There's not really much to say about the iPad 4. It's really fast in both processor speed and graphics, but we knew that. For me, the iPad 4 gives developers more headroom to continue pushing the envelope of what they can produce. That in turn, gives us better products to buy for the iPad. It's good anytime that happens.
David Pierce from The Verge gave the new iPad 4th generation a solid 9.3/10 and loved the improvement in performance and how games ran better and faster than the iPad 3rd generation.
The fourth-generation iPad is the very definition of an iterative change: Apple made important things better, but neither overhauled nor revolutionized anything. If the iPad's history is any indication, the fourth-generation iPad's advantages over the third-gen model will be most apparent two years from now, when apps are designed for the better processor and the Lightning connector has spawned a much larger universe of accessories. Then you'll want the extra power and the adapter-free lifestyle.
Scott Stein from CNET suggests that third-generation iPad owners need not invest in the 4th generation iPad. The design, feel and everything else is still the same. Only difference is that A6X processor and all the new adapters you'll have to buy for the Lightning connector.
The newest iPad's faster A6X processor adds extra system speed and graphics power. Improved worldwide cellular compatibility makes the LTE model a more appealing proposition. And the iOS App Store remains best in class, with the widest selection. The latest iPad adds several tweaks and improvements to secure its position at the top of the tablet heap. It's better all around, but third-gen owners need not apply.
That A6X processor on the new iPad 4th generation is the only thing that's worthy of notice. Of course, there's also that Lightning connector, better LTE, improved battery life and Wi-Fi. Recent benchmarks also revealed that the new iPad's A6X processor is indeed twice as fast as the 3rd generation iPad's A5X processor. Really, it's only your opinion that matters in the end.
Both the iPad Mini and iPad 4th generation got good reviews so far. Do you think you'll be buying any of them? Let us know in the comments below.