New French TV Ad For Toilet Paper Reminds Us Paper Is More Important Than Tablets [VIDEO]
Technology has affected our daily living in so many different ways. One such example is the use of paper, which has gone down a lot since the arrival of tablets. We use tablet devices, such as the iPad, to draw, read, write etc. and that has reduced our dependency on paper.
The newspaper industry has also been affected, since most people now have access to a tablet device and everything is available online. In times like these, French toilet paper company 'Le Trefle' has started to air a new television ad that reminds us that paper is more important than we think it is and insists that paper still has a great future.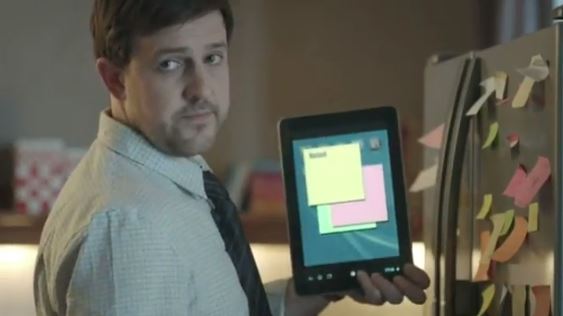 Le Trefle's TV ad is titled Emma and shows us a normal day in the life of a family where the husband tries to get his wife to let go of paper and adopt tablets. You see him asking his wife to use a tablet to teach their daughter to draw, for entertainment, work, for notes/reminders and book reading. And then… well why don't you find out!
The ad is basically for Le Trefle's toilet papers, but you see, you can't entirely replace the use of paper with tablets. What are you going to do when you need toilet paper? This is a well made and funny ad that shows us how technology cannot change some of our most basic needs.
[via HuffingtonPost]
Make sure you stay subscribed through our social media feeds, so that you never miss a beat, by liking us on Facebook, following us on Twitter and joining our circle on Google+.
Hey, you! Join the iJailbreak Insider for weekly newsletters, Jailbreak alerts, contests and more. (No spam, we promise)