With the introduction of the iOS 4 firmware generation Apple brought about 256-bit hardware encryption for all iDevices. This move by Apple made their iDevices nearly 100% impenetrable; making all iDevices running the iOS 4 firmware safe for use in the corporate and government sectors. That is until now. You see, a Russian forensics firm, Elcomsoft, has discovered a method of cracking Apple's hardware encryption built into iOS 4.
This will provide law enforcement and other parties with a way to access the protected data provided they have physical access to the iDevice. While this may cause nothing to worry about for the average individual it just shows you how much more secure electronic devices will need to be in the future.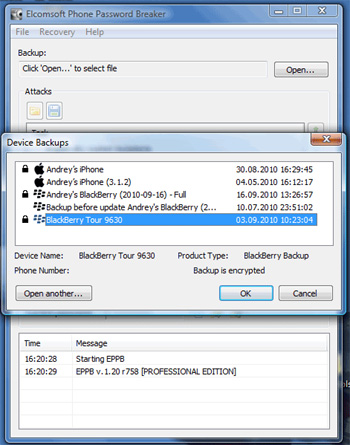 Elcomsoft offers a basic Phone Password Breaker for Windows priced at $79 for home use and capable of unlocking encrupted backups of BlackBerry and iOS devices. A much more advanced package for iOS 4 devices is available for government agencies, offering access to other information such as passwords, stored email messages, and deleted SMS messages and emails.
Let us know your thoughts on the situation in the comments section below…
[Via MacRumors]