Download RedSn0w 0.9.8b6 "JetBlue Edition" To Jailbreak iOS 5 Beta 6
The Dev-Team has just released RedSn0w 0.9.8b6 "JetBlue Edition" to jailbreak the iOS 5 beta 6 firmware. While Sn0wBreeze v2.8b6 was updated to support jailbreaking the iOS 5 beta 6 firmware a few days ago, RedSn0w is a cross compatible jailbreaking tool that supports both Mac OS X and Windows operating systems.
Note: This is a tethered jailbreak, meaning that each time you want to reboot you will have to plug your iDevice into your computer and re-run RedSn0w.
You can read the official word from the Dev-Team below:
Update #6: We've released redsn0w 0.9.8b6 to jailbreak iOS5 beta6 (point it directly at the beta6 IPSW).  Two important notes about this version: (1) Please let your device boot normally to IOS5b6 and do a clean shutdown (slide to power off) before jailbreaking.  (2) Boot logos have intentionally been disabled for now, so you'll see a black screen on tethered boots (you can re-enable logos or verbose boot with command-line options if you really want them back).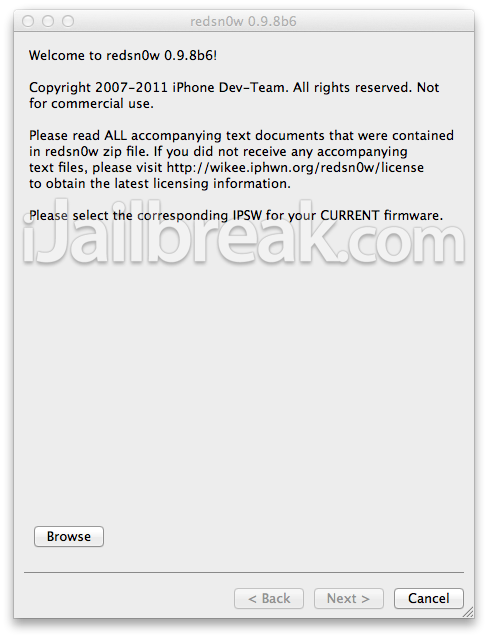 You can download RedSn0w 0.9.8b6 "JetBlue Edtion" for Mac OS X or Windows from the iJailbreak Download Section. Additionally you can use one of the download mirrors below:
Mirror 1: RedSn0w 0.9.8b6 Windows Download
Mirror 1: RedSn0w 0.9.8b6 Mac OS X Download
Update #1: The reason for "JetBlue Edition"…

Update #2: iOS 5 Beta 6 Firmware Will Expire September 29th, 2011
Update #3: Follow our step-by-step guides to jailbreak iOS 5 beta 6 using RedSn0w 0.9.8b6 on iPhone, iPod Touch, iPad on Windows and Mac OS X.
Make sure you stay subscribed through our social media feeds, so that you never miss a beat, by liking us on Facebook, following us on Twitter and joining our circle on Google+.
Hey, you! Join the iJailbreak Insider for weekly newsletters, Jailbreak alerts, contests and more. (No spam, we promise)