Earlier tonight we told you that the iPhone Dev-Team released some information regarding the nnew iPad (iPad 3) Jailbreak. They stated that currently their old iPad 2 exploit has still not been patched in the iOS 5.1 firmware and that a few other hackers are making progress on Jailbreaking the iOS 5.1 firmware that will lead the way for the new iPad Jailbreak. Something that we also briefly mentioned, that I wanted to restate, is that if you plan on eventually Jailbreaking your new iPad do NOT update your iPad to a newer iOS firmware version than the one it is currently shipped with.
This is because the iOS 5.1 firmware has currently been thoroughly investigated and exploits have been found that will most likely be used to Jailbreak the new iPad. If you update your new iPad to Apple's next iOS firmware update (EX: iOS 5.1.1) then you will possibly crush your chances of Jailbreaking forever.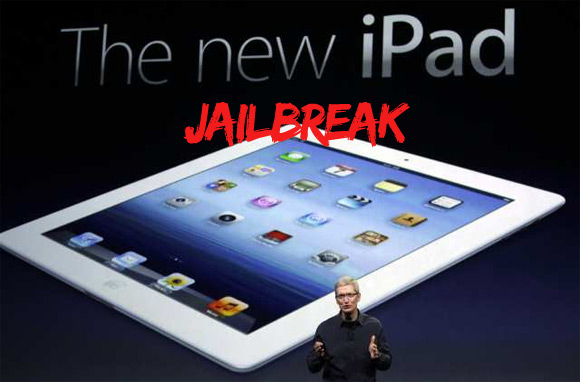 Although this probably sounds like common knowledge to a lot of people, I know that there is still going to be a large majority of people who will update and still expect a Jailbreaking solution when one is released for the iOS 5.1 firmware. And as downgrading newer iOS devices has proved to be near impossible, you will be plain out of luck if you upgrade.
Thus, you have been warned. Do NOT update your new iPad past iOS 5.1 if you plan on Jailbreaking it in the future!