Did You Ever Think You Would Watch Your Own House Get burglarized?
Besides playing games, texting and making calls did you know the iPhone makes a great home surveillance device? Just a couple of days ago a fellow named Vincent Hunter was simply visiting some relatives in Connecticut, when his iPhone sounded an alert that his motion detectors were set off in his Dallas home. He quickly switched over to an app he had purchase and watched helplessly as two burglars were attempting to break into his house. He quickly called 911, while watching the two burglars throw a brick through his glass front door.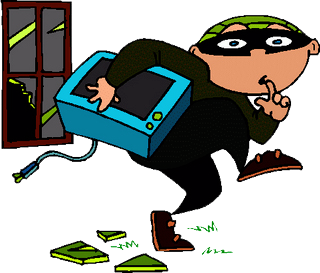 The actual application used by this Dallas resident was iCam.  This app is available through the official app store for a price of $4.99. The app allows you to stream live video footage from up to 4 webcams.
It was the Dallas News that actually reported this story. They stated that Hunter received the break-in alert via a text message and watched the entire sequence of events unfold beneath his eyes. While the robbers struggled to get into his house they actually broke in by throwing a brick into the glass front door. A few minutes later, the webcam stream showed 2 police officers arriving at the scene. Scary Eh?
Make sure you stay subscribed through our social media feeds, so that you never miss a beat, by liking us on Facebook, following us on Twitter and joining our circle on Google+.
Hey, you! Join the iJailbreak Insider for weekly newsletters, Jailbreak alerts, contests and more. (No spam, we promise)