Jailbreaking isn't exactly a quick process, from the time it takes for Redsn0w to analyse the firmware, to DFU Mode, to JB installation, to Cydia installation – it's nothing compared to the One-Click Android solution. However, a tweet from renowned jailbreak developer Comex seems to suggest a quicker method is coming.
Recently we posted about the resurrection of JailbreakMe – the userland exploit used in the 4.0.x days and is known as the easiest jailbreak to date. The teaser pointed to PDF-based exploit predicting that the jailbreaking tool would be for the unjailbroken iPad 2.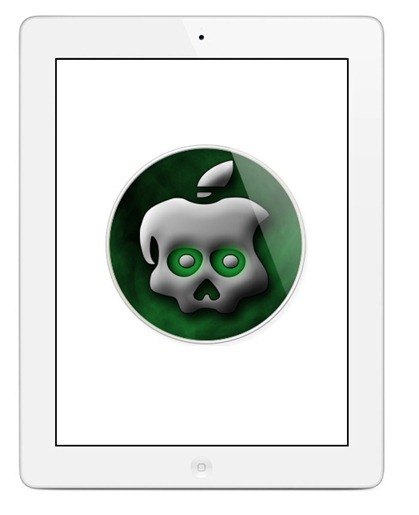 Basically, the new jailbreak uses unionfs and this greatly increases the speed of the Jailbreak as it doesn't have to move Apple apps around different directories, and also means no restart is required after the Jailbreak itself. MuscleNerd hints that the new Jailbreak will work on all devices from the iPhone 3GS to the iPad 2 and helps put what it means into perspective: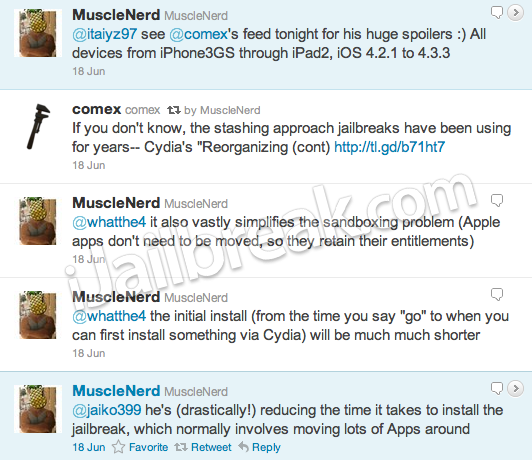 It's a big step, not only towards the unjailbroken iPad 2, but also to the entire process which can be daunting to a new user. See Comex's tweet in full here to fully appreciate what the mastermind is up to. JailbreakMe is definitely coming back to jailbreak using a PDF exploit, but will Comex and Co. wait until the public release of iOS 5?