UPDATE: How To: Jailbreak the iPhone/iPod Touch/iPad Running iOS 4.3.1! [The PwnageTool 4.3]
Several hours ago we told you that MuscleNerd tweeted RedSn0w and the PwnageTool were on track to being released today (#SundayisFunday). It appears as if MuscleNerd was right as the Dev-Team have just released the PwnageTool 4.3 to the public. In this update of the PwnageTool you can of course, as expected, jailbreak the iOS 4.3.1 firmware untethered. This means you can jailbreak your iPhone 4, 3GS, iPod Touch 3G, 4G,  iPad 1G and even the Apple TV 2G running the iOS 4.3.1 firmware (untethered). Read more information about the PwnageTool 4.3 by clicking here.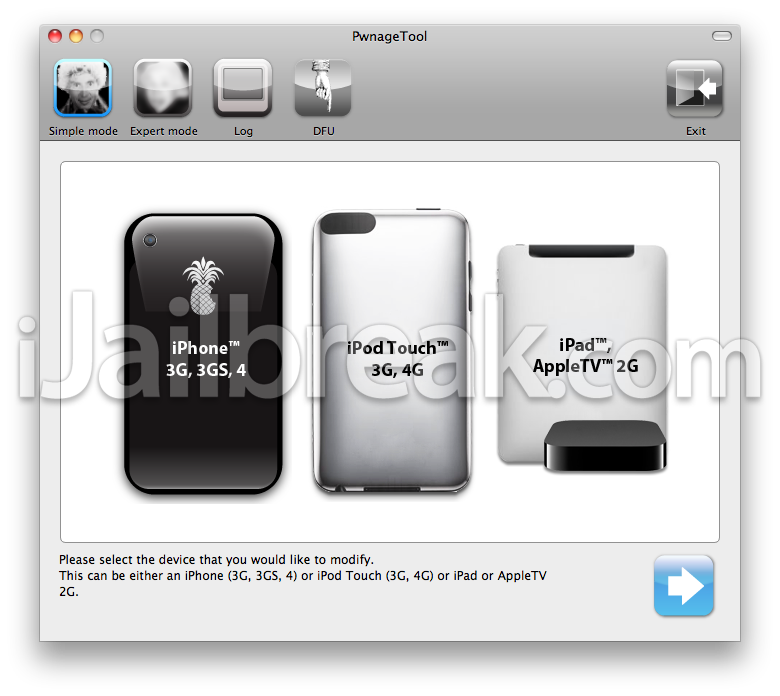 If you are new to the jailbreaking scene it is important to understand when you jailbreak with the PwnageTool you need to restore your iDevice. This means you will loose all data on your iPhone when jailbreaking. The PwnageTool is also a MAC OS X only jailbreaking tool. If you are on Windows or do not want to restore please use RedSn0w 0.9.8 by clicking here.
Compatibility Note: The only iDevice that you cannot jailbreak is the iPad 2G as the Dev-Team are still working on getting a suitable jailbreak ready.
We will have a how to guide available on jailbreaking with the PwnageTool 4.3 shortly so please stay tuned. In the mean time if you would like to download the PwnageTool 4.3 you can do so by clicking the download link below…
Download PwnageTool 4.3 for Mac OS X
Let us know if you are going to jailbreak the iOS 4.3.1 with the PwnageTool 4.3 in the comments section below…