We've been hearing a lot about this iPad Pro, which is rumored to be a larger version of the iPad, with a 12.9-inch display. The iPad Pro is supposed to have a resolution of 2732×2048 and is most likely a device aimed at a more professional audience. Here's a brand new iPad Pro concept that features an edge-to-edge 12.9-inch display, much like the recent iPhone 6 concept.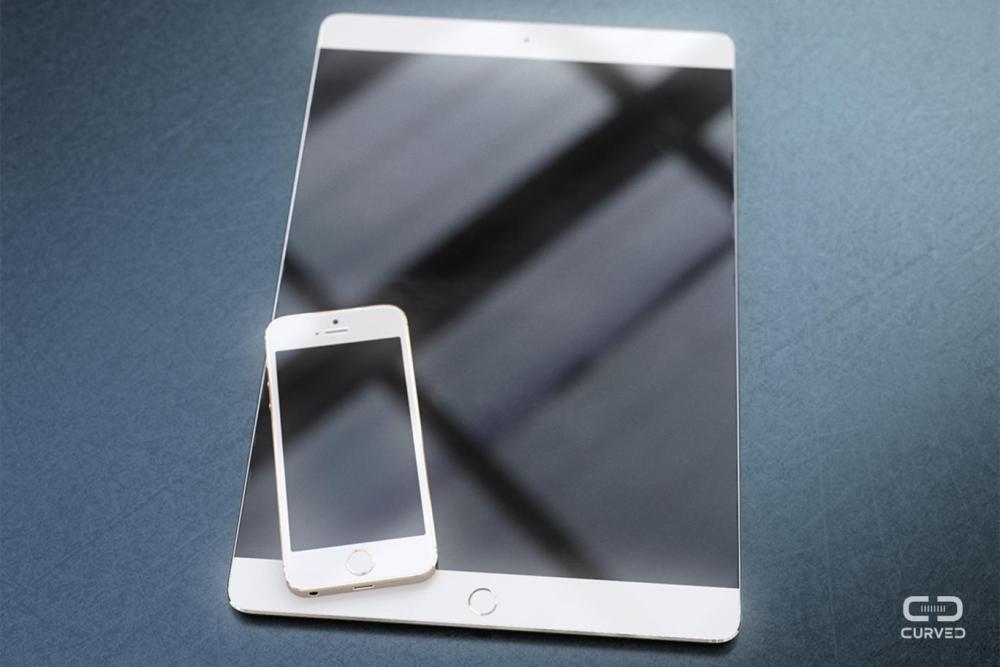 This new iPad Pro concept comes from Curved.de, according to whom, the device will closely resemble the iPad Air and the iPad mini in design. It would also include a TouchID fingerprint sensor similar to the iPhone 5s, sapphire glass protected and all. The 12.9-inch edge-to-edge display would be 4K resolution (3,072×2,304 pixels) and 298 ppi. Since the iPad Pro is rumored to have a 12.9-inch display, it'll almost be as big as the 13-inch MacBook Air, as shown in the mockup below.
Apart from that, the site suggests that the iPad Pro will be just as thin as the iPad Air, but wider and will incorporate an A8 chip. The iPhone 6 would also come with an A8 chip. Check out some more mockups of the iPad Pro below: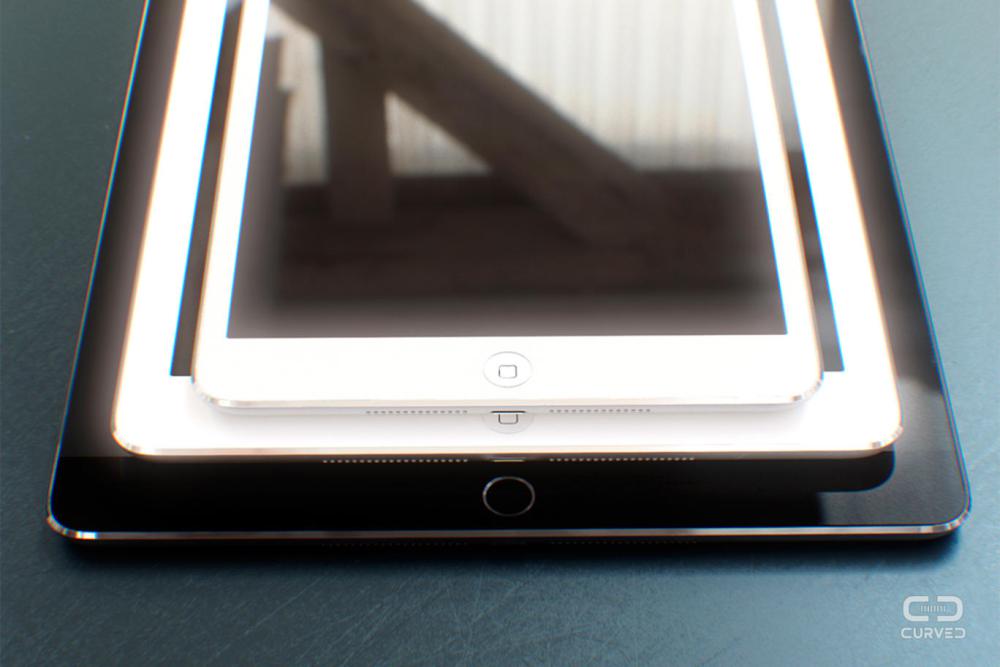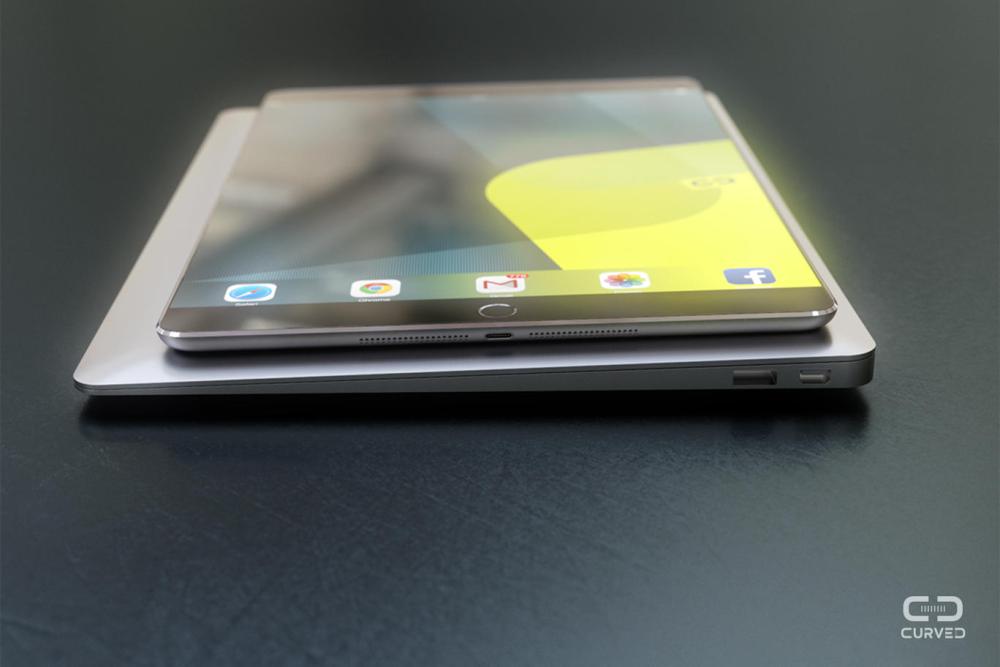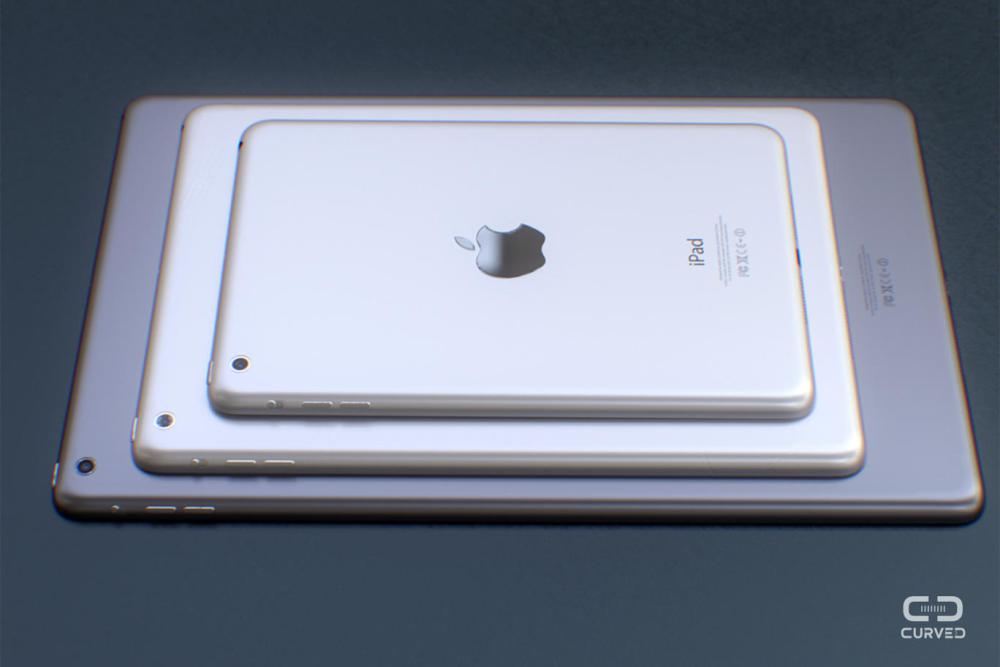 This iPad Pro concept is beautiful, especially with that edge-to-edge display. But will it become a reality? A recent report suggested that Apple has put the production of iPad Pro on a hold. We're not really sure if such a device is needed, I mean, isn't the 9.7-inch iPad good enough. What do you make of this concept? Would you be interested in an iPad with a 12.9-inch display?