As the current President of the United States, Barack Obama is a man that is always on the go, and needs a case that offers great protection, but still looks professional. We already know that the Commander-in-Chief received his iPad 2 early from Steve Jobs himself, and he is a fan of Apple in general.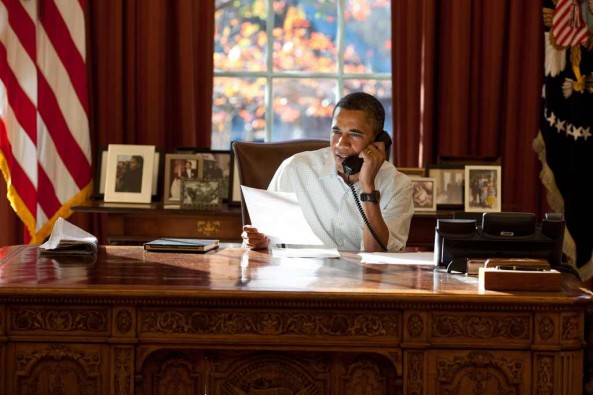 This photo, which was released via the White House Flickr account, shows Obama making his Thanksgiving Day call to the U.S. troops from the Oval Office. If you take a close look to the left, you notice what appears like a book or portfolio, but you are actually looking at his iPad. What a clever, professional looking iPad case is that? Well the case is nothing but the DODOCase.
These cases are handmade, book-like encasings which give the iPad a general rustic, classy feel to them. These cases are great if you want to class up or disguise your innocent iPad, which is exactly what a president would want.
If you want one of these DODOcases, you can pick one up for about $60, which isn't anymore expensive than some other cases, and how many other cases can say that the President of the U.S. uses it?
Do you already have one of these cases? Tell us how you like it in the comments below.
[Via TheNextWeb]