Late yesterday Apple posted two new television ads for the iPad Mini. The 7.9-inch tablet was introduced at a Special Event last month and has received a lot of positive reviews. Initial pre-order stock for the Wi-Fi version sold out in less than 72 hours and Apple told us that over 1.5 million iPad Minis were sold during the launch weekend.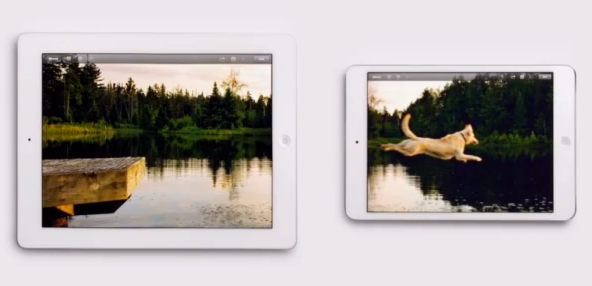 Apple's first iPad Mini TV ad was titled 'Piano' and showed us how the smaller iPad can be just as good as its larger 9.7-inch brother. The two new ads are also very similar to the first, except they showcase different apps. The first ad is titled 'Photos' and previews iPhoto on the iPad Mini in a very creative way.
The second ad, titled 'Books', is all about iBooks and how it's more easier to read on the smaller iPad Mini. Various titles such as East of Eden, How the West Was Won, Moby Dick, and Gone Fishing were shown.
Apple did a great job with the iPad Mini, it's well built, has enough performance to do all the basic tasks along with gaming, and the non-Retina display is not really a let down. Have you gotten yourself an iPad Mini yet?