Just because Samsung has beat Apple in the latest J.D. Power tablet customer satisfaction survey doesn't mean the Fruit Company can turn its back from the Korean company… it still relies on it heavily from a manufacturing standpoint.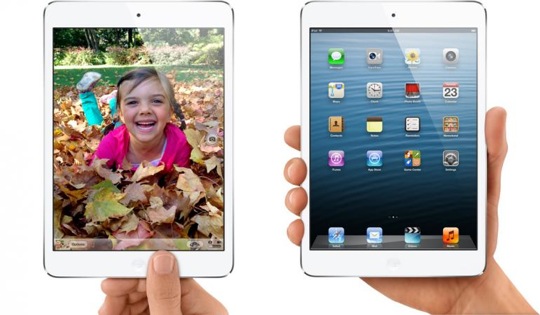 According to a new report both LG Display and Sharp are having a hard time mass-producing the Retina displays for the iPad Mini 2 and Apple has been forced to turn to Samsung for help. CNET passed along the story:
"Currently, LG Display and Sharp are both stipulated as display suppliers for the new iPad Mini. Problem is, LGD is the only one having any success at achieving production, according to a DisplaySearch Japan analyst cited in a Nikkei report. But even LGD is not faring that well at the moment. The report characterizes production at LGD as "not close to full production."

As a result, Apple is now turning to Samsung. But that erstwhile supplier to Apple will not be ready to deliver any kind of volume until well into next year, according to the report."
We have previously heard that supplies of the Retina iPad Mini 2 would be limited at launch, but this new report makes matters seem worse.
The fact that Apple is reportedly turning to Samsung for help is huge because the Fruit Company wouldn't do that unless it absolutely had to. This is of course because Apple has been trying to decrease their dependence on arch rival Samsung for some time now.