If a new report from DigiTimes is to be believed Apple will be releasing the next-generation 9.7-inch iPad in September. When it comes to the iPad Mini 2 the Fruit Company is reportedly still working out a few kinks.
First lets backtrack to the iPad 5 though. According to sources in the supply chain the next-generation 9.7-inch iPad will likely include better battery life which is due to many factors such as the LED backlight tubes being reduced from two to one. There will be a thinner bezel allowing for a "bigger viewing area" and the specs will remain pretty much unchanged.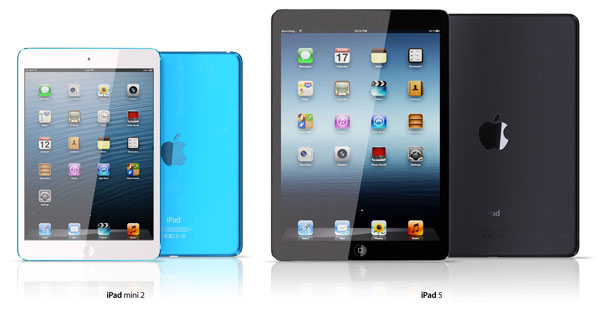 It is expected that Apple will go into full mass production of the iPad 5 shortly as pilot production has already started.
Getting back to the iPad Mini apparently "sources pointed out that Apple is still considering whether to adopt a Retina Display for the device, and if the company decides to do so, the product's release may be delayed to the end of the fourth quarter." Furthermore, The Fruit Company has been said to be asking suppliers to shrink the bezel of the iPad Mini even further to essentially make it bezel-less.
Both the iPad 5 and iPad Mini 2 are expected to launch in the Fall, likely corresponding to the release of iOS 7.