Well it looks like we have cleared some of the fog surrounding the iPad 3. The Verge has just reported that they have received their invite from Apple for an iPad 3 introduction to be held at the Yerba Buena Center for Arts in San Francisco at 10am PST, on Wednesday, March 7th.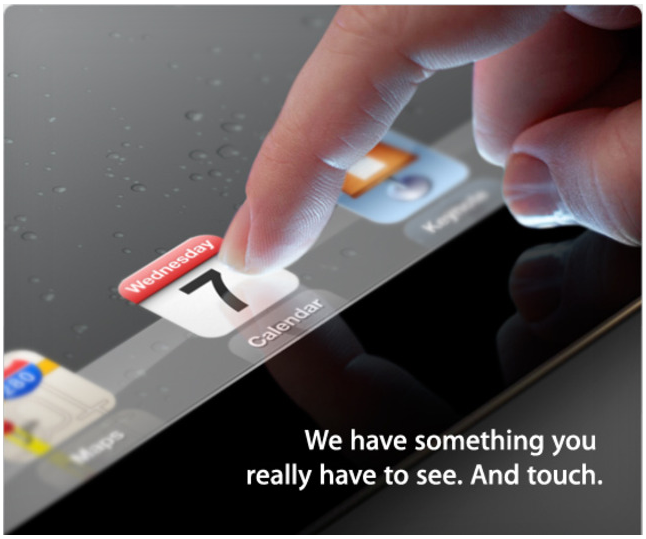 Sticking with Apple's style of invites, the invitation graphics show a close up of an iPad display with the tagline "We have something you really have to see. And touch." The invite graphics would appear to confirm the rumor of the Retina display as one of the key selling points of this new device.
If you are going to be watching this event, leave a comment below!