In preparation of Apple's iPad focussed event next Tuesday, October 22nd, the Fruit Company has began putting up decorations at the Yerba Buena Center.
The banners that are being hung are very similar to the design of the invitation that Apple sent out to select members of the press. They consist of a bunch of colorful leaves, which could represent that the iPad is about to get more colorful.
You can take a look at the first photo of the banner below.
Another photo was caught showing the overall design for the graphic.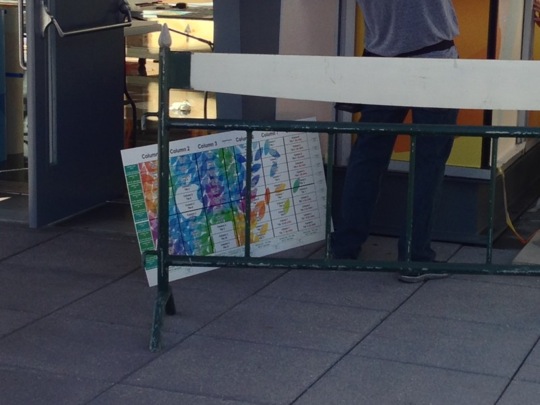 Right now it is rumored that the event will be where Apple unveils the 5th generation iPad and also the 2nd generation iPad Mini. It has also been rumored that OS X Mavericks, the redesign Mac Pro and possibly even new MacBook Pros will be a part of the event. But the main focus will be on the iPad.
With the iPad 5 likely getting a smaller form factor, better performance and Touch ID and the iPad Mini 2 getting a Retina Display along with performance improvements. Who's ready new iPads?