Remember how Phil Schiller claimed that the new iPad's A5X processor provides 4x better graphics than NVIDIA's Tegra 3? Well, NVIDIA did not quite believe that and thus asked for benchmark results. Then came the benchmarks, which indeed proved that the Apple's new A5X processor provides faster and better graphics than the Tegra 3.

New benchmark tests performed by the famous gaming website IGN, tells a different story. They tested the Apple iPad 2's A5 processor, the new iPad's A5X processor and NVIDIA's Tegra 3 running on the ASUS Transformer Prime and Samsung Galaxy Tab 10.1. After running the GeekBench and the GLBenchmark 2.1 Egypt and GLBenchmark 2.1 Pro tests on all of the devices, they have found that the iPad 2's A5 processor actually provides better graphics than the A5X processor.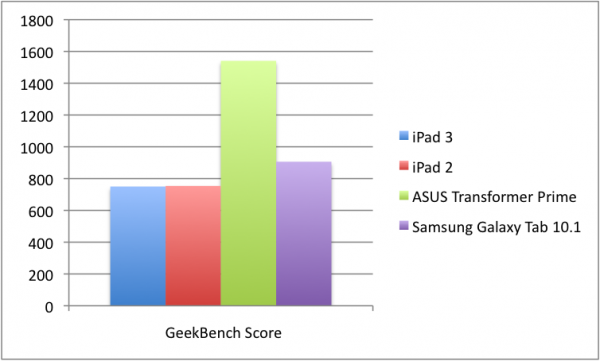 During the test, the iPad 2 performed better than the new iPad in terms of graphics, but when the Retina display was powered off on the new iPad, it delivered 15,412 frames at 138 FPS. In the same test, the iPad 2 managed 10,143 frames at 90 FPS, the Transformer Prime did 7,837 frames at 69 FPS and the Galaxy Tab 10.1 gave 2,821 frames at 82 FPS.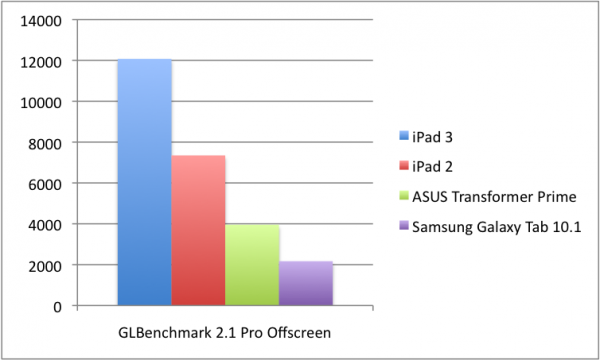 In the GeekBench tests, the quad core capabilities of the Tegra 3 processor helped it defeat the A5 and the A5X processor. However, in the other tests, the Tegra 3 tailed the Apple processors.
As you can see, our independent testing indicates that the NVIDIA's Tegra 3 offers increased CPU performance, while falling short of the A5X in terms of graphics, though not quite matching the Apple's 4x claim. Of course, the only way to get true apples-to-apples results would be to test the chips on identical hardware on the same OS, but even our more imprecise methods showed impressive gains.
Thus, the tests show that the new iPad's processor isn't all that better from the iPad 2's A5 or the Tegra 3. It's shocking to see that the A5 processor performed so well and sometimes better than the others. What do you have to say about this? Let us know in the comments.