Last week we heard that Apple wouldn't be brining Retina display to the iPad Mini 2 this year due to display shortages and now DigiTimes chimed in to say more or less the same thing. Just like the Taiwanese Economic Daily News reported, according to DigiTimes "Apple may first release a slightly updated version of the current iPad mini in the second half of 2013, which is expected to be lighter, thinner and equipped with improved specifications."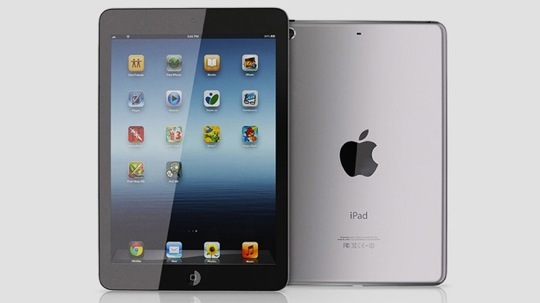 As for the 2014 refresh of the iPad Mini, this is where things get interesting. According to DigiTimes Apple will bringing a Retina display to the tablet with a resolution of 2048 x 1536 along with an almost bezel-free look thanks to a redesigned chassis.
It was also reported that "Apple's upcoming fifth-generation iPad is expected to use thin-film touch screen technology, which will be able to reduce the weight of the device by 20-30%. The device will also feature a slimmer bezel design to allow a bigger viewing area."
As for when both the iPad Mini 2 and 5th generation iPad will be released, the vague September/October timeline was given that we are used to hearing.