It was only yesterday that we heard a report from DigiTimes that Apple would be ramping up the production of the 5th generation iPad sometime in July or August and that the tablet would be thinner and feature a slim bezel design, similar to that of the iPad Mini.
Now the website NoWhereElese has had a photo leaked to them from a source in China that claims the picture below is the bezel of the 5th generation iPad. By a quick glance at the picture you will indeed notice the bezels are thinner than the current 4th generation iPad and are moreso similar to that of the iPad Mini.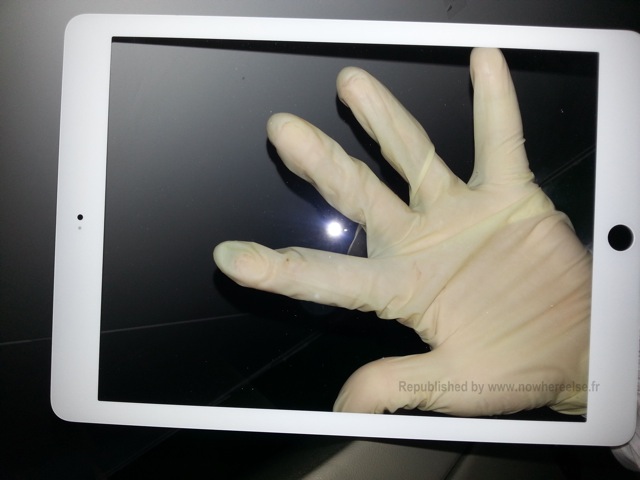 Today we bring you probably the first concrete evidence that the production of the iPad 5 is actually launched! … A picture that was sent to us by one of our moles Chinese may indeed be the first evidence the imminent release of the next iPad.
As NoWhereElse points out it is indeed possible that this could be a bezel belonging to the iPad Mini, but then the person who is holding the part would have to have extremely small hands (or be child). It is more likely that the person holding the part is an adult and that this is indeed a picture of the 5th generation iPad's bezel.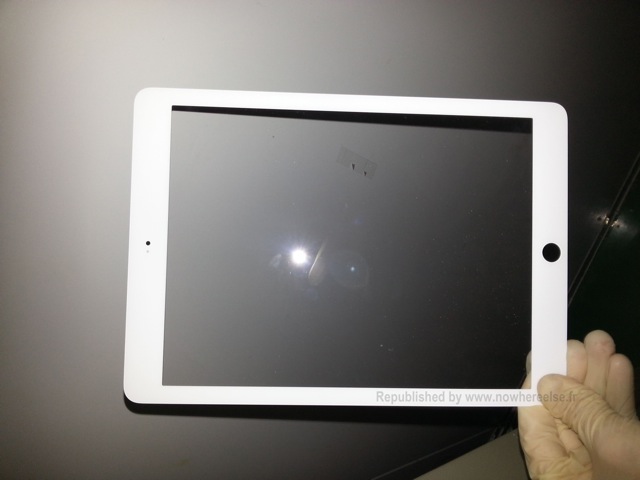 Like all leaked photos there is no way to tell whether this is legitimate or not, but it is not hard to believe the 5th generation iPad would have smaller side bezels. What do you think? Is this the front bezel of the 5th generation iPad, or just another fake image?