It looks like the limited supply of iPad Minis, which has resulted in Apple Store lines and shipping delays from online retailers, just got even more limited. A pair of clever thieves made off with 3600 of the new tablets on Monday night, after breaking into a warehouse at JFK airport in New York.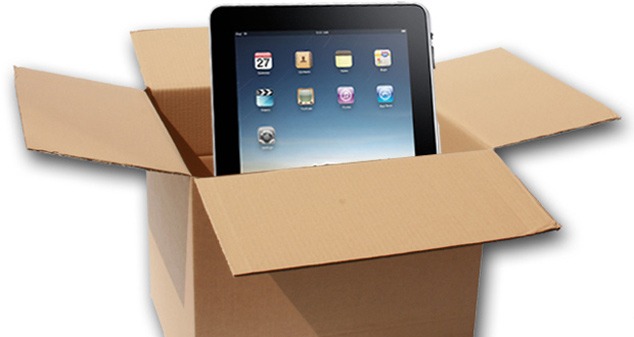 The heist, which netted the participants about $1.5 million worth of iPad Minis, is highly reminiscent of a 1978 heist from the exact same warehouse. Back then, the haul was over $5 million in cash instead of a bunch of iPads, and the guy responsible got away clean. It's one of the biggest heists in American history, and is the inspiration for the final scenes of Scorsese's Goodfellas. (Which, by the way, is an absolutely incredible movie.)
In the case of the modern reenactment of that heist, it looks like it may have been an inside job. The two men responsible rolled up to the warehouse shortly after midnight in a white semi truck, and someone let them in and out of the building after the lifted the goods. This is also oddly similar to the 1978 heist, when the mafia had their own guys working security at the warehouse. Investigators have been questioning the security guards who were working on Monday night, to see if any of them were in on it.
There's some question as to what the crooks will actually be able to do with all those stolen iPads, as Apple may have a way of shutting down specific MAC addresses and rendering individual iPads inoperable. The iPads in question are at this point still unused, having arrived straight from the factory in China. If the thieves do decide to power them up, however, they might have trouble on their hands.