Remember the 128GB iPad 4th generation that Apple announced a couple of days ago? The company promised that the new iPad with updated storage option would be available starting February 5th, and well, it is.
Apple, out of the blue, announced an updated iPad 4th generation with Retina display a few days ago. It has got no new features, but only a beefed up internal storage of 128GB and higher pricing. If you've ever had the feeling that your 64GB iPad doesn't have enough storage, then you can now pick up the 128GB variant and get twice the storage.
No one was really expecting Apple to announce an iPad with 128GB of storage. However, code that suggested a 128GB iOS device was found in the recently released iOS 6.1 beta. And soon after, Apple announced the iPad 4th generation with 128GB of storage in a Press Release.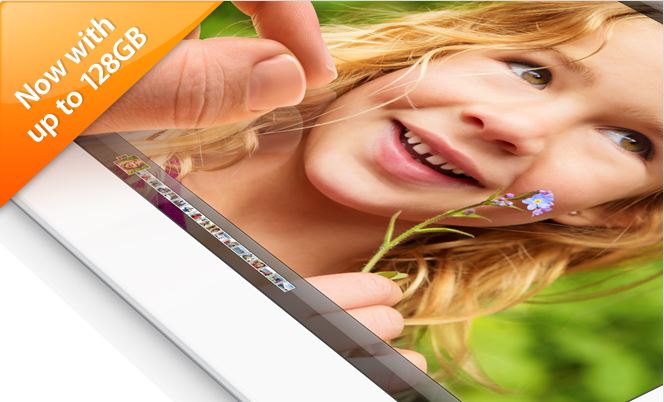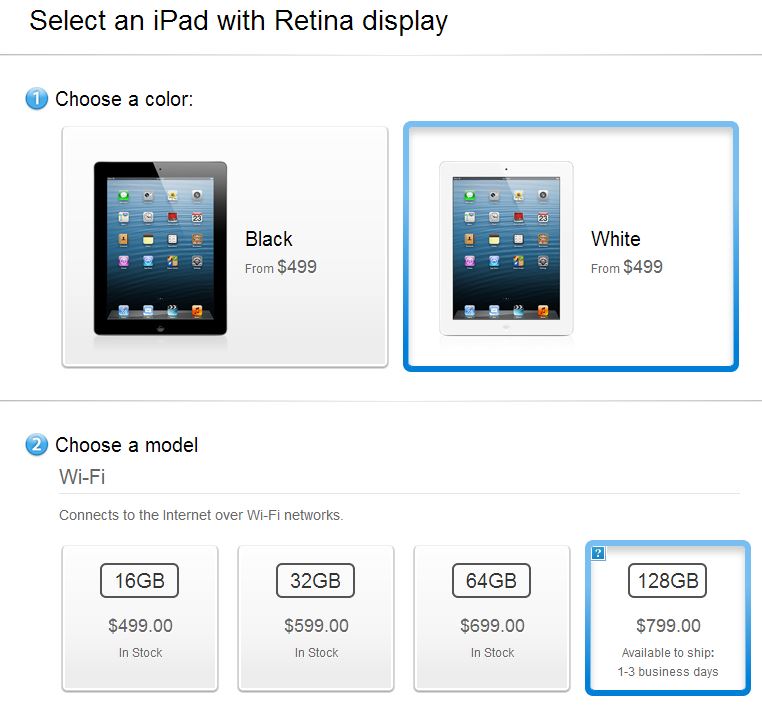 The Apple iPad 4th generation with Retina display and 128GB of storage is available in both Black or White and starts at $799 for the Wi-Fi only version. If you want Wi-Fi + Cellular, then you'll have to shell out $929. That's almost a 1000 dollars for a tablet! The Wi-Fi version has a shipping time of 1-3 days, whereas the Wi-Fi + Cellular shows 3-5 days. As of now, the 128GB variant is available to order from the Apple Online Store in various countries. It should be available in retail stores in U.S and Canada soon enough, as stated by Apple.
Are you getting one? Let us know in the comments.