Earlier today we told you that the FireCore Dev-Team released an updated version of Seas0nPass to Jailbreak the 4.4.4 Apple TV 2G firmware Untethered. Thus, in this How To guide from iJailbreak.com you will learn how to Jailbreak the Apple TV 2G Untethered running the 4.4.4 firmware.
Jailbreak Apple TV 2G Untethered On 4.4.4
Step 1) – The first thing you are going to need to do is download Seas0nPass for Mac OS X from our downloads section or from the direct link below.
Download Seas0nPass Untethered 4.4.4 (Mac OS X)
Step 2) – Once Seas0nPass has downloaded you may need to extract Seas0nPass if this has not been done automatically (Safari only).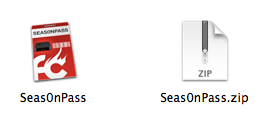 Step 3) – Once Seas0nPass is extracted you will need to double click the Seas0nPass app.
Note: If this is your first time launching Seas0nPass you will need to enable UI scripting.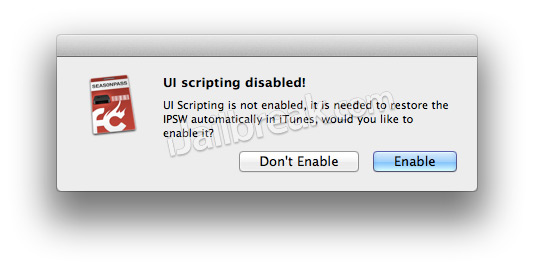 Step 4) – When Seas0nPass has launched you will notice two options presented to you – Create IPSW and Boot Tethered.
You will need to hold down the Option button, click the Create IPSW Button and then select the firmware file your Apple TV is currently running (in this how to guide it should be the 4.4.4 firmware). If you would like to download the 4.4.4 Apple TV firmware please click here. If you just click the Create IPSW button, however, keep in mind that Seas0nPass will download the firmware file for you.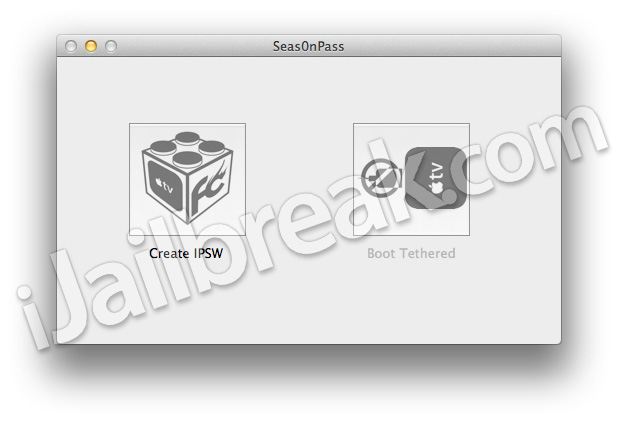 Step 5) – Seas0nPass will begin creating your Jailbroken IPSW after either download or selecting the 4.4.4 firmware file.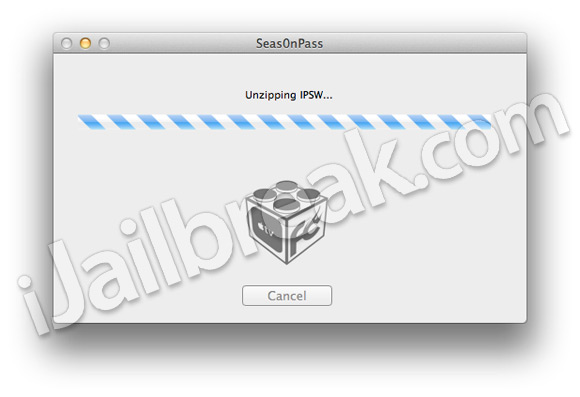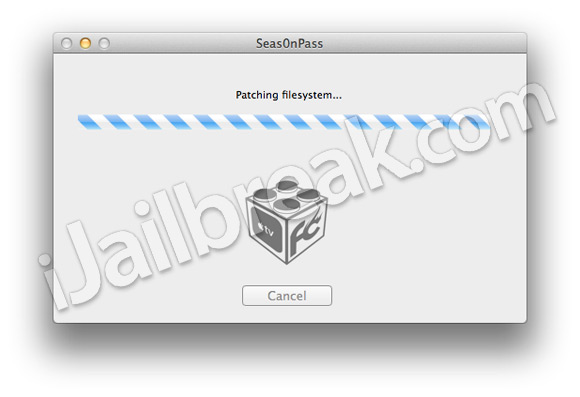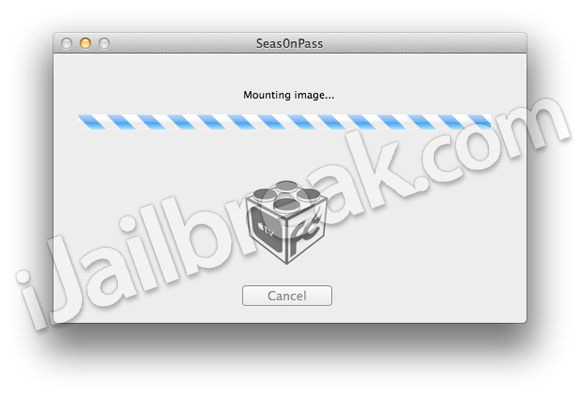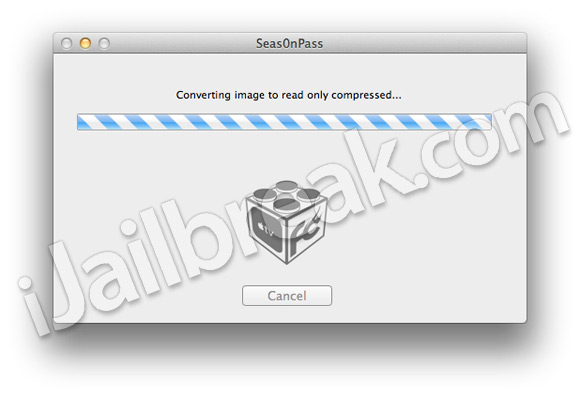 Step 6) – Once SeasonPass has created the custom IPSW you will be prompt to connect your Apple TV 2G into your computer and to put your Apple TV 2G into DFU mode (follow the on-board instructions). Once your Apple TV 2G is in DFU mode Seas0nPass will automatically open iTunes and start the restore process.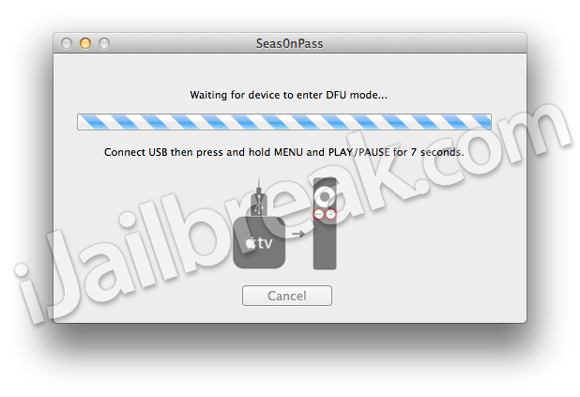 You should now have a Untethered Jailbroken Apple TV 2G running the 4.4.4 firmware. For more how to jailbreak guides check out the How To Jailbreak Section. Please let us know if you have any questions or concerns in the comments below.