These instructions are how to install OpenSSH and SBSettings onto your iDevice via Cydia.

Note:
No icon appears on springboard
iDevice is already jailbroken
SSH client installed on your computer (CuteFTP, Transmit, WinSCP, etc.).
1. Launch Cydia, tap Search, type OpenSSH and install.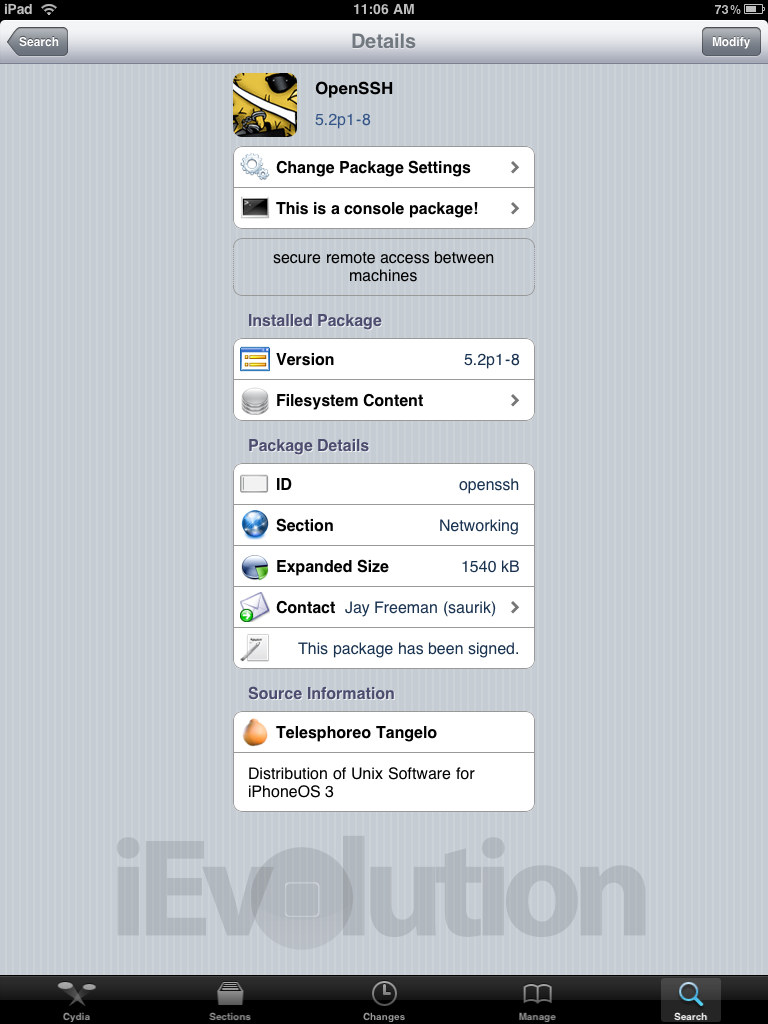 2. Tap return to Cydia and done!
3. Search again, type SBSettings and install.
4. Tap reboot device.
5. To launch SBSettings, slide your finger from left to right over your status bar. A menu will appear with buttons that are toggles for 3G, Bluetooth, SSH, Edge, WiFi, etc. Red means OFF and Green means On. Tap the icon to toggle it between on and off.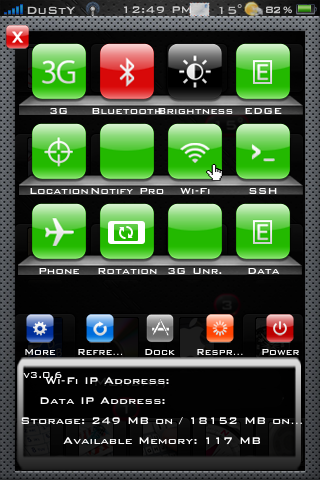 OpenSSh and SBSettings are available in Cydia from BigBoss repository for FREE