How To: Create A Google+ Page For Your Business Or Brand
As we reported earlier, Google has finally allowed for the creation of pages for a brand or business on Google+. These new pages include the same great functionality personal Google+ Pages feature, but include some extended feature such as the ability to host hangouts.
If you are wondering how you would go about creating a Google+ Page then you are in luck! In this how to guide from iJailbreak.com you will learn how to create a Google+ Page for your business or brand.
How To Create A Google+ Page
Step 1) - The first thing you will need to do is login to your Google+ account.
Step 2) - After you are all logged in you will need to visit the following URL:
Step 3) - Upon visiting the URL shown above you will need to pick a category for the Google + page you are creating.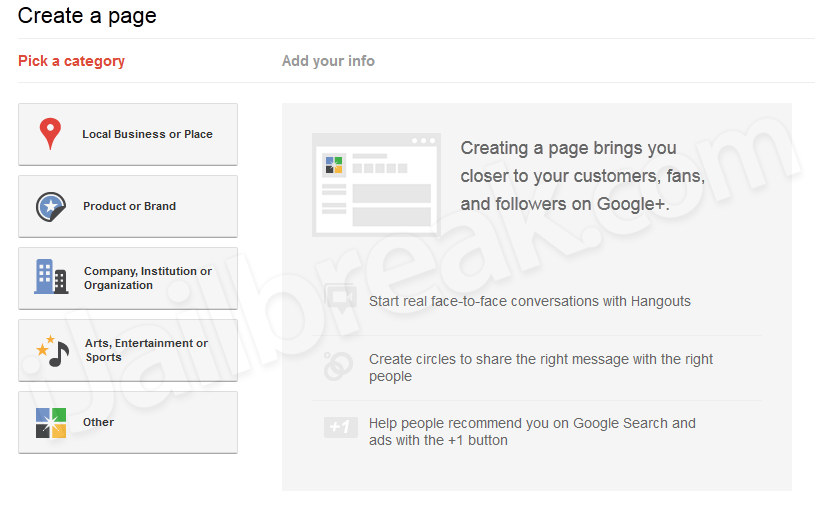 When you choose a category please fill in the fields that are presented to you (these input fields will vary depending on which category you choose).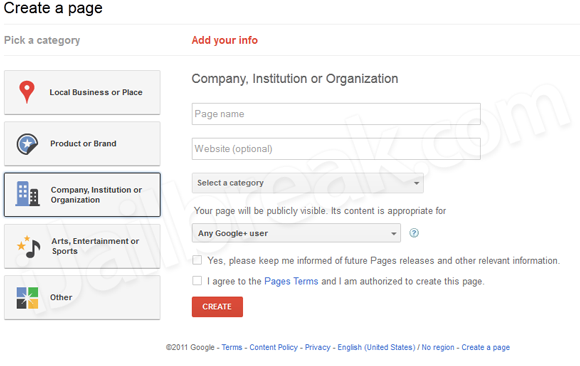 Step 4) - After you fill in the information required from the category you will need write a tagline for your business or brand (something that conveys your companies overall goals in about 10 words), and you will also need to upload a profile picture.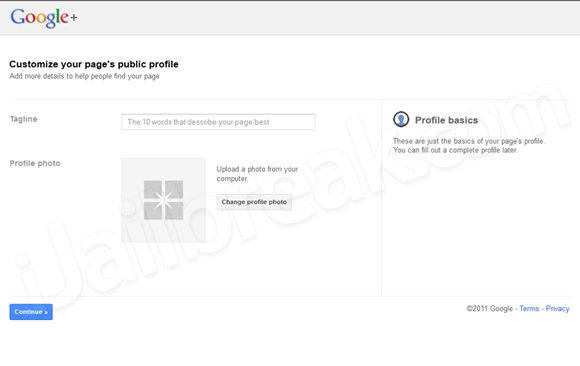 Step 5) - On the next page you will be prompt to share your newly created Google+ business or brand page with everyone who is currently following you. You can choose to write something to your followers or simply leave this input field blank to skip this step.
Step 6) - Your Google+ page for your business or brand has now been created. Congratulations!
Note: Don't forget to further edit your profile (by clicking the Profile icon on the top of your screen) to include essential information about your brand or business.
If you followed this how to guide correctly you should now have a fully functioning Google+ page for your business or brand. Make sure you share your Google+ Page in the comments section below! Don't forget, if you would like more how to guides like the one you just followed, click here to visit iJailbreak's How To section.
Make sure you stay subscribed through our social media feeds, so that you never miss a beat, by liking us on Facebook, following us on Twitter and joining our circle on Google+.
Hey, you! Join the iJailbreak Insider for weekly newsletters, Jailbreak alerts, contests and more. (No spam, we promise)