Yesterday we showed you how to fix the Evasi0n Weather bug that affected a lot of people by entering a script into MobileTerminal. This was actually the official patch from the Evad3rs that they stated would be implemented as a Cydia update to the Evasi0n iOS 6.x Untether package.
For those of you who haven't experienced the weather bug, it essentially made the weather app crash at launch and also made it appear on the iPad. Personally I never encountered the bug on my iPhone 5, but I know a lot of our readers did indeed become affected by it.
You will be glad to know that if you didn't have success with yesterdays manual weather patch, today Planetbeing has announced the Cydia package update is now available. In order to fix the weather bug simply launch Cydia, go into the Changes tab and you should see upgrades for both UIKit Tools and the Evasi0n 6.x Untether package. You will need to upgrade both packages and then reboot your device.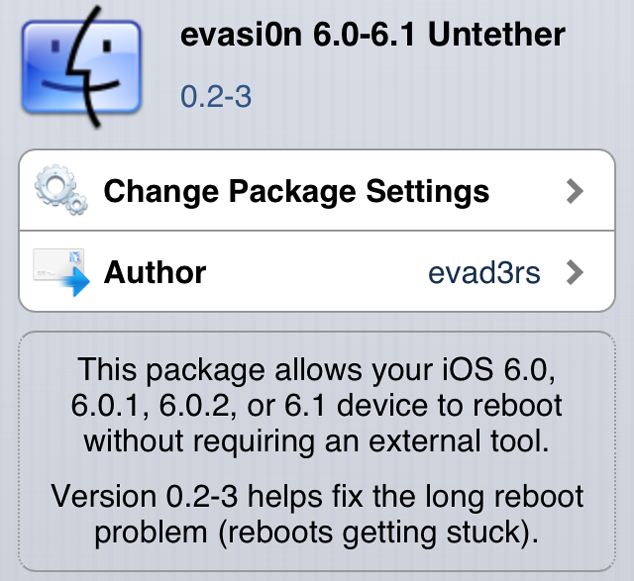 You should notice that upon rebooting your device should reboot faster if you had the long reboot issue and of course the Weather app should now be fixed. If you don't see the updates in Cydia try tapping the refresh button in the top left hand corner of the Changes tab.
It is also worth noting that if you have AppSync installed, you will want to remove it before updating. There has been a lot of talk on Twitter that AppSync conflicts with this patch and possibly even the Jailbreak in general. What if you already applied the manual patch yesterday? I would still recommend updating as a fix for the long reboot issues is also included in this update.
Let us know if your issues have been solved in the comments section below.