Chatting services like iMessages, BlackBerry Messenger, Facebook Messenger and WhatsApp  are starting to become a threat to wireless carriers. They attract millions of people who want to be able to communicate with friends and family for free.
Right now one company severely lacking in the chat department is Google. They have three different services for chatting that includes Google Talk, Gmail Chat, Google+ Messenger, which makes it confusing for the consumer. As such the rumors that the search engine giant wants to unify its messaging experience are very believable.
We previously heard rumors that Google was looking to acquire WhatsApp to aid in this unison, but those rumors were squashed. Now the Google Operating System blog has shared a Gmail page that mentions "dogfooding Babel in Gmail" and it's supposed to be available only to Google employees.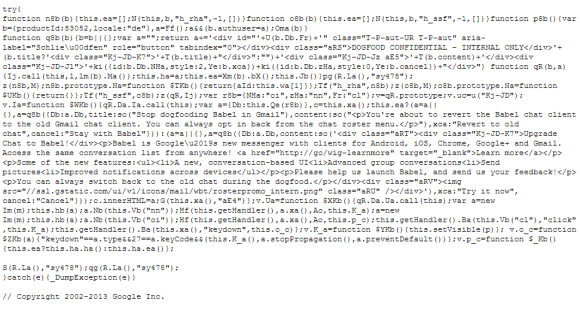 What is Babel?
Well, for a long time now Babel has been rumored to be the name of Google's upcoming chat service that would replace its previous attempts to create a serious messaging platform with features like a new conversation-based UI, advanced group conversations, the ability to send pictures and improved notifications across devices.
TechRadar has even managed to get their hands on screenshots of the proposed upcoming messaging service.
The following paragraph has been found and is how Google is describing Babel:
Upgrade Chat to Babel! Babel is Google's new messenger with clients for Android, iOS, Chrome, Google+ and Gmail. Access the same conversation list from anywhere!"
According to Droid Life, Google Babel is a  collaboration of work by the Google+, Android, Chrome and Apps teams. They further went on to say that "what's particularly interesting, is that Google is talking about the iOS app as being the first time they have built a "first class iOS experience" when it comes to a messaging service."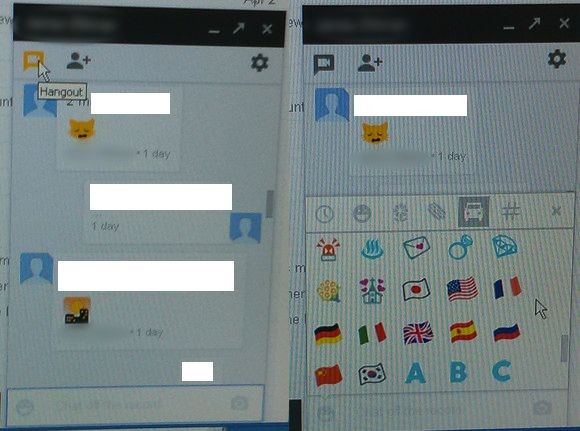 Babel is essentially Google's version of Apple's iMessage and is meant to take on similar services like Facebook Messenger and of course WhatsApp if Google doesn't end up acquiring the company. It appears that Google is putting a lot of effort into Babel and if they are indeed providing a first class iOS experience it might be enough to make some people switch.