Last year it was rumored that Facebook was interested in buying WhatsApp, but the price tag on what the Messaging company would cost to acquire was never publicized. Now it is being rumored that the Search Engine Giant — Google — is interested in purchasing WhatsApp for somewhere along the lines of $1 billion.
The news comes from DigitalTrends, which reports that the deal started four or five weeks ago and that "WhatsApp is playing hardball and jockeying for a higher acquisition price, which currently is "close to" $1 billion right now."
When it comes to Messaging apps, WhatsApp is definitely the most popular and some people even think that it poses a risk to bigger companies like Facebook and Google. WhatsApp launched in 2009 and since then has acquired tens of millions of users. It is currently the number one most downloaded application in dozens of countries and its popularity doesn't look like it is going to die down anytime soon.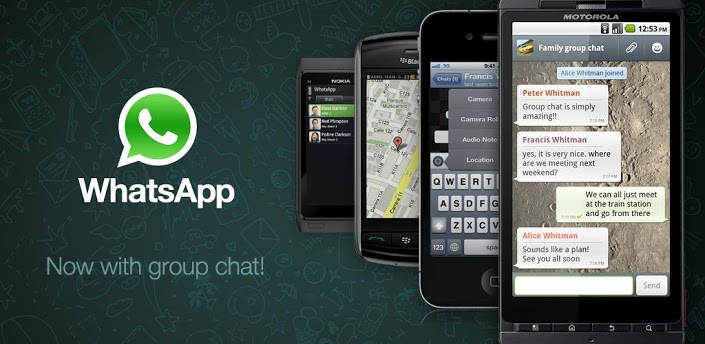 Despite its popularity, WhatsApp is also a very profitable company, with rumors of a $100 million a year ball park revenue thanks to its subscription fee and other monetization strategies.
At this point in time Google doesn't have the time to rebrand and rebuild a competitive messaging app, as it is at risk of entering the game too late. Furthermore, other messaging platforms like WhatsApp are too established. Although Google has been rumored to be working on its own communication service, acquiring WhatsApp could make a lot of sense. As even Google admitted that Messaging is currently a huge, gaping hole in its mobile strategy.
What do you think? Will Google actually come through and acquire WhatsApp? Drop us a line in the comments.
Update #1: According to a report from AllThingsD, WhatsApp is not going to be selling to Google and the two companies have not been in talks.