Wearable tech seems to be a reoccurring theme in 2013 and I think it is definitely an area we will see the tech giants gravitate towards in the near future. We have heard various rumors that Apple / Intel is currently looking to release a smartwatch and now this concept spotted by TNW for what a Google watch might look like is right on cue.
We already know that Google is going to try to enter the wearable electronics scene in 2014 with the release of Google Glass, but what if the search engine giant also released a smartwatch? If Google is even remotely planning on doing so, they should consider hiring Adrian Maciburko as he has created a great looking concept of what such a device should look like.
Maciburko created both a round and square smartwatch concept and admits the square design would work a lot better because of the increase screen real-estate. As you can see below his concept for the UI looks just like how Google would have created it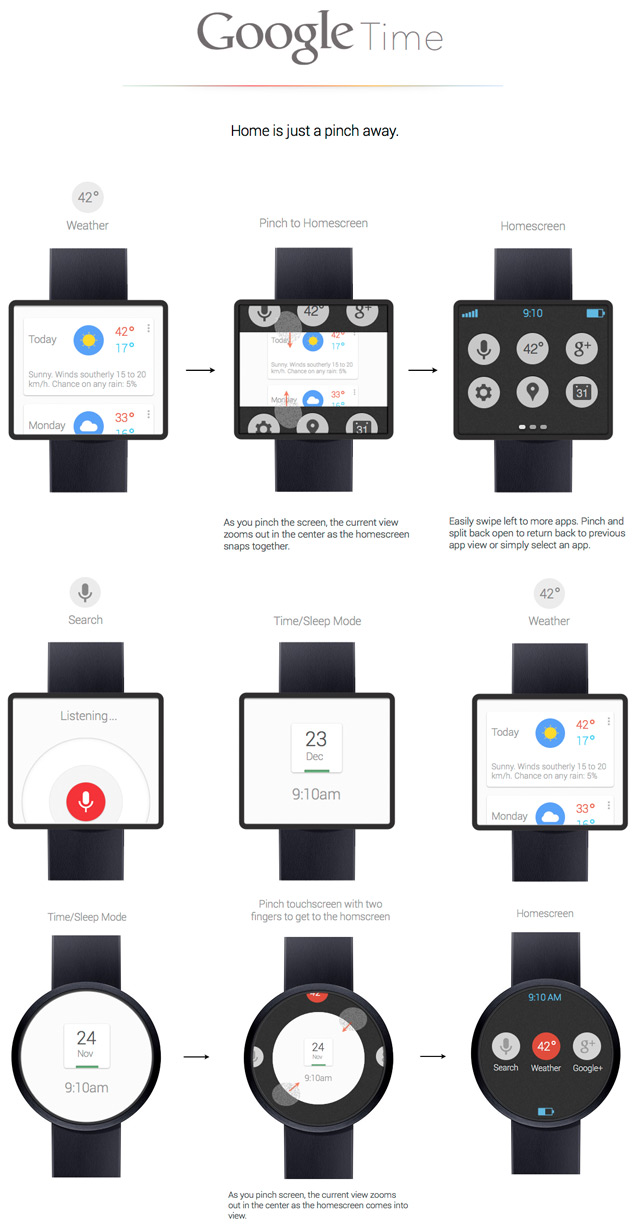 Would you buy such a smartwatch if Google released one? Which big company do you think will enter the smartwatch market first? Drop us a line in the comments section below.