After the runaway success of the Pebble smart watch crowd funding project, there's no doubt that consumer appetite for smart watches exists. In the case of Pebble, the wrist piece is designed to give you all manner of text and email notifications via Bluetooth from your phone, as well as serve as a standard time keeper.
A new Google patent dug up by Engadget shows that they plan on taking the smart watch formula one step further. According to the patent abstract, Google wants to take all the usual smart watch functions, but add a flip-up transparent touchscreen into the mix. In addition to being able to view your notifications and whatnot on the pop-up screen, it's transparency will also allow you to look through it at thing, and see some sort of augmented reality view.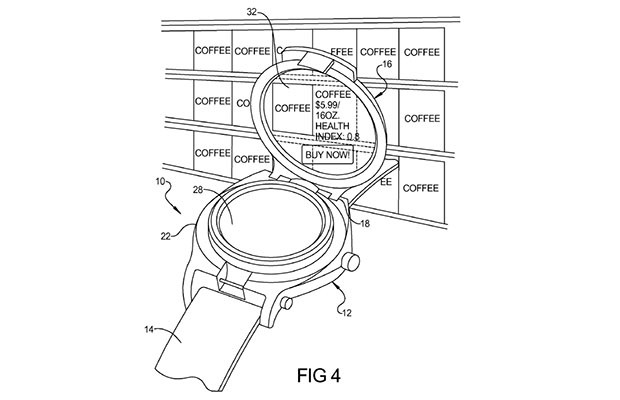 There's myriad possibilities for such a device, the flip-up portion of which Google refers to as a "viewfinder." It could be used to identify buildings and give you directions from your current location, or could simply be pointed at landmarks to access more information about them from Wikipedia and the like. If Google perfects the image recognition technology they're already working on for Google Glass, there's an enormous amount of potential for such a wrist-mounted device.
We'll keep our fingers crossed that Google actually brings something like this to market. Many patents like this never see any sort of real-world applications, but we'd be pretty excited if this one did.