It's been in the works for awhile now, but it's finally official. Google will be paying the Federal Trade Commission an enormous $22.5 million fine. The settlement, which we first caught wind of in early July, will be the largest single fine the FTC has ever levied, smashing the previous record of $18.8 million. Today, the New York Times reports that the proceedings have been finalized, and Google will be paying up.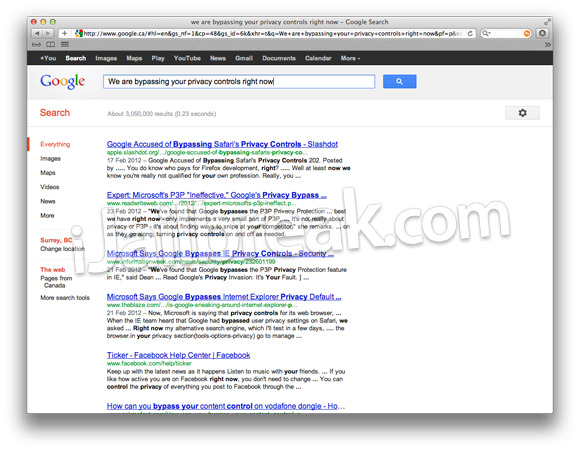 Google's transgressions that warranted such a hefty fine revolve around data collection from Safari users. Some pages on Google's Help Center were collecting usage data from users accessing the site through the Safari browser, despite not having user permission to do so. The data was to be used for the purpose of targeted marketing, like most of Google's data, but that won't fly with the FTC in this case.
Google says the Help Center has since been fixed to not collect the data of those who opt out, but the data they collected before the change violated an earlier privacy agreement Google had made with the FTC. As a result, they'll be ponying up that $22.5 million. While it's a huge settlement in FTC history, it's still not much more than pocket change for Google. An earlier report by the Wall Street Journal pointed out that Google makes the amount of money they're being fined in about five hours.