Google's "Let It Snow", "Christmas" And "Hanukkah" Easter Eggs
Google has been known to create a secret 'easter eggs' during certain times of the year and this season is no exception. Google has recently launched 3 new 'easter eggs' that do a variety of things. The first and obviously the most well thought out 'easter egg' happens when you google "Let Is Snow". After Googling "Let It Snow" on a modern browser that supports the Canvas feature (unique to HTML 5) you will be presented with a light snow fall, which eventually fogs up your browsers screen. When your screen does actually fog up you can draw a picture through the fog.
Besides the "Let it Snow" 'Easter Egg' Google has created two other ones that are less amusing, but still worth noting. The first happens when you type in "Christmas" into Google (you will be shown Christmas light decorations) and the second happens when you type in "Hanukkah" into Google (you will be shown Jewish star decorations).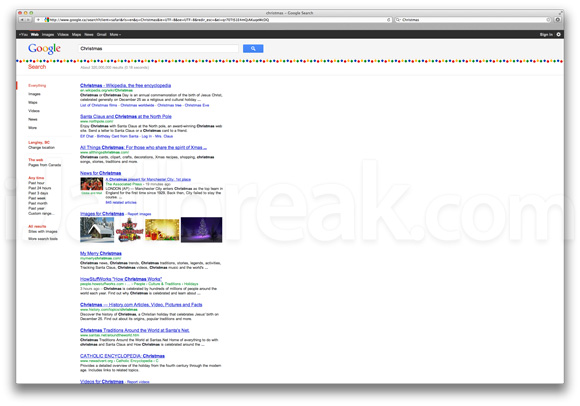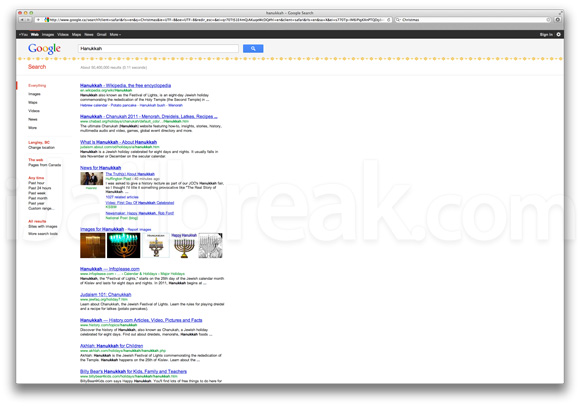 Let us know what you think of these Holiday Google 'easter eggs' in the comments section below…
Make sure you stay subscribed through our social media feeds, so that you never miss a beat, by liking us on Facebook, following us on Twitter and joining our circle on Google+.
Hey, you! Join the iJailbreak Insider for weekly newsletters, Jailbreak alerts, contests and more. (No spam, we promise)