Some of you may recall that Google announced the first test city for Google Fiber, their new fiber optic internet service. Today, the project has been launched in earnest, with residents of Kansas City now able to pre-register for the service. Pricing has also been announced, and it's…well, pretty bonkers, if we're honest.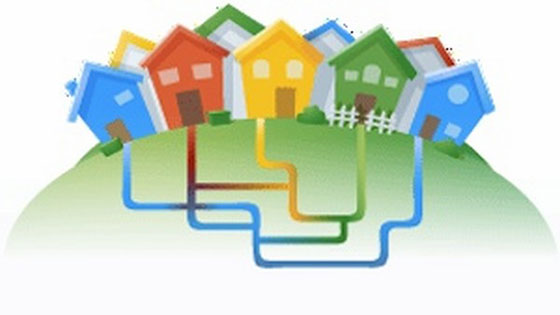 For $70 a month (which admittedly is on the high side for internet) you'll get a gigabit connection. That's 1Gbps, or probably between ten and a hundred times as fast as whatever cable or DSL service you're on right now. Sounds pretty good, right? Hold on, it gets better. The service will offer a gigabit connection both for downloading and uploading. Most ISPs will give you maybe ten percent of your download speed in upload bandwidth, which makes seeding torrents, uploading to the cloud, etc. a painfully slow process. Not so with Google Fiber, where you'll get the same crazy-fast 1Gbps connection both up and down. There's also no data caps whatsoever, and you get 1TB of storage space on Google Drive as part of the deal.
On the other hand, if you don't need those kind of blazing speeds, they're going to offer a toned down package that will give you just 5Mbps, which is around the average speed for broadband in North America these days. Enjoying this service will cost you a grand total of… $0 a month. That's right, it's essentially free. You pay $300 when you sign up, for installation and the Network Box, and that's it. Free 5Mbps internet, guaranteed to remain free for at least seven years.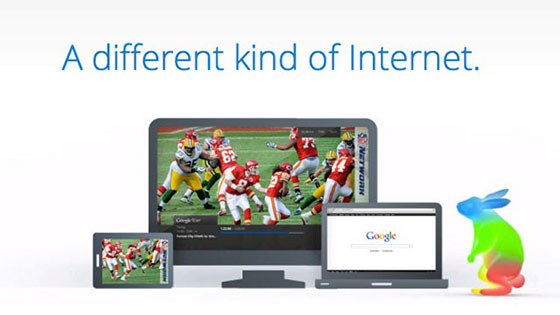 Google is clearly taking their objective of striking fear into the hearts of American ISPs like Comcast and AT&T very seriously. The conventional broadband providers are sure to be quaking in their collective boots at the prospect of super fast, uncapped fiber internet running through people's homes for an affordable price.
If you live in Kansas City, you can pre-register for Google Fiber on the official site now. If you live anywhere else, you're just going to have to cross your fingers that this project in Kansas City is successful enough for Google to expand the Fiber network elsewhere. The only thing you can really do to make sure this happens is tell all your Kansas City-dwelling relatives to give Google a call.